Blogs play an important role in the growth of most websites. They help to provide value and build a good connection with your website visitors.
Blogs assists to increase the reach of your website and help the website visitors to understand your business or brand identity in a much more effective way.
You can grab all these benefits from blogs only when you set up your blog website properly. Neglecting some important things while setting up a blog website can backfire and ruin the reach of your blog.
To help you with setting up a solid and effective blog website, we have brought up 6 points to consider before creating a blogging website in this article. So, sit back relax and read this article till the end.
6 Points to Consider Before Creating a Blogging Website
The points to consider before creating a blogging website are mentioned below.
The motive for Creating a Blog
Choose Perfect Micro-niche With Decent Searches
Choose the Best Blogger Theme
Choose Best Hosting
Learn and Implement the Best SEO Techniques
Start Publishing Informative Posts
The Motive Behind Creating a Blog
The first important point to consider before creating a blog is to understand your motive behind creating it. Whether you want to promote your brand or business, educate your customers about the products you have, or want to share your experiences or knowledge with your website visitors.
Someone might be just planning to start a personal blog for fun or someone might want to provide value to others and earn Ad revenue through it. Understanding your motive behind creating a blog helps you to plan your content and long-term goals effectively.
Hence if you are planning to create a blog website then make sure you get to know your movie before creating it.
Choose The Perfect Micro-Niche with Decent Searches
The next step towards creating a blog website is to select a niche on which you want to deliver content to your website visitors. Choose a topic you are passionate about and hold plenty of deep knowledge that you would love to share with your website visitors.
It can be health, finance, fashion, personal branding, tech, WordPress, or anything about which you can write relentlessly and be willing to share genuine information with others. Most high-authority websites have already created their presence in every niche.
Hence, if you don't want to compete with them then you can also go for micro-niches as they are focused on a particular subject in a niche. For example, in health, you find micro-niches such as menstrual health, cardiovascular health, mental health, etc.
Another thing to consider before choosing a niche is to check whether it is relevant or not and are internet users searching for it.
It is important to target a niche that has a decent amount of search queries because no matter how much value-adding content your write. If you don't have enough audience to appreciate it then it's of no worth.
Choose the Best Blogger Theme
We have understood the motive behind creating your blog website and choose the topic in the first two steps. Now it's time to enhance the overall appearance of your blogging website.
To do so we will not go to the technical side of website designing. Instead, we will select and install themes from the best WordPress themes for blogging and will proceed with developing a blog with ease.
Themes are a great way to make your website look great and they can enrich your blogging website with various elements and features that can complement your content.
The WordPress directory has a ton of responsive WordPress templates that can make your blogging website look great on every device. VWThemes.com have the best blogging WordPress themes listed for free as well as premium.
Choose Best Hosting
Hosting is the place where all your website's data get stored and it is also responsible for the loading speed of your website. Hence it is important to choose the best hosting plan for your blogging website to provide a great user experience to your website visitors.
There are various types of hostings available in the market such as shared and dedicated hosting. In shared hosting your website will share the server with other websites which can affect the loading speed and ruin the performance hence it is not advisable to go with a shared hosting plan.
On the other hand, in dedicated hosting, you host an independent server without sharing it with anyone which serves as a good element to boost your loading speed. In addition to that, it will also enrich your website with various essential security features to protect it from any security threat and data breaches.
GoDaddy, Hostinger, and Bluehost are some of the premium hosting providers available in the market.
Learn and Implement the Best SEO Techniques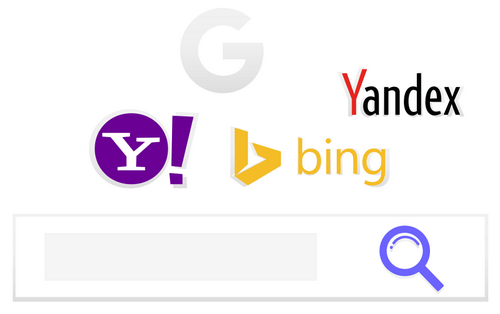 Now it's time to increase the reach of your blog and help search engine crawlers to find it easily by implementing essential SEO techniques on your website.
SEO stands for search engine optimization and how effectively you implement it on your website determines the ranking and visibility of your blog in Google search results.
On-page SEO techniques include interlinking the content on your web pages and putting keywords and search queries into the content and website.
Off-page SEO includes building backlinks from other trusted and high-authority domain websites and driving traffic from external sources such as social media.
All these SEO techniques are essential to increase the reach and drive more website visitors to your blog hence it is a must for you to learn and implement the best SEO techniques on your blogging website.
Start Publishing Informative Posts
After paying attention to all the important points mentioned above now it's time for you to start creating blog posts and publishing them on your website.
Keep the content informative and value-adding and don't forget to mention the trusted sources to back up a claim if needed it will help you to gain trust among your audience.
Post frequently and also include some media such as a featured image or blog banner as it will help the website visitors to understand and grasp your content more effectively.
Focus on the content quality and don't create just for the sake of publishing it, your blog posts should add some value to the reader's life. It will make the website visitors visit again on your website which will boost the engagement and retention of your blogging website.
Final Thoughts
Blogs are no doubt a great medium to increase customer engagement and build an online presence. If provided with valuable and good content then it also helps to win the trust of your website traffic.
Creating a blogging website isn't much of a hassle but some points are needed to be considered to create an effective one.
The points we discussed in this blog are sufficient enough to help you build a solid and professional blogging website.
So, what are you waiting for buddy? go and create your blogging website and provide good information to your website visitors.
Disclosure: We sometimes use affiliate links in our content. Some of the links in this post are "affiliate links." It means if you click on the link and purchase the item, we will receive an affiliate commission. It helps our website keep on running and allows us to offset our writing team's cost. Thanks for your support.
6 Points to Consider Before Creating a Blogging Website
Editorial Staff at WP Daily Coupons is a team of WordPress experts led by Peter Nilsson.