Marketing on Instagram is growing bigger and bigger day by day. Many brands and business firms allocate some of their funds to do marketing campaigns on this social platform with about 1 billion active monthly users. Not bad, right?
But it is only going to increase. So can you compete with them in terms of marketing when they have an advantage in terms of money? Yes, of course, you can. But with your creative and strategic approach. Instagram provides a common ground for all of its users, and it's up to you to bend it in your way.
To set up your specific Instagram strategies, you need to know about this platform almost fully. For that, you should learn and follow some tricks.
Instagram Marketing Tricks You Should Know
Profile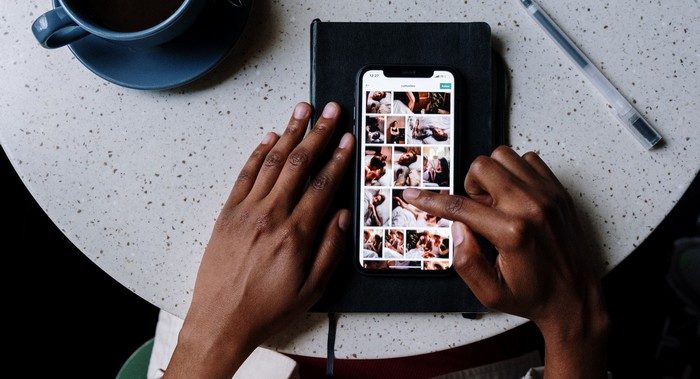 The first step is to set up your profile. For marketing purposes, it's better if you switch to a business profile. Because Instagram offers their business accounts some special options that will help you in many ways.
Features like insights, call to action, link sharing will benefit your marketing campaign, and they are only limited to business accounts.
You can also prefer some business analytic tools that are available online, but that will cost you some dollars. So you should prefer using a business profile.
Bio
If the profile is your shop, then the bio is your board. It says about you and your business. But in a simple line, not like an essay. So you have to craft your bio which should be clear and catchy carefully. There are some Instagram bio hacks to make your bio look cool.
Break your lines. It means rather than adding your bio as a paragraph, you can break them into 2 or 3 lines, so it looks clear and neat.
Tag other accounts that are related to you in your bio. You can even add your personal account there. It will help you promote those accounts.
Using keywords as your profile name will help your page get more reach and followers. Because people who search using those words can find your page. You have to find the best keywords related to your niche, and you have to choose them accordingly
You can change your bio alignment using the spaces wisely. It gives you a unique look since almost all bios are left-aligned.
Add characters or emojis to make it look more attractive. Using different types of fonts also can do the same.
Add your link to your profile. You can add only one link in your bio, so choose it as you need.
Feed
Your feed or wall is the area that contains your posts. It is where your content exists. So you have to pay attention to posts as much as the content. Your posts decide your business on Instagram. It is what reaches people and resonates your content to them.
So things you can do to increase your post quality are:
Photos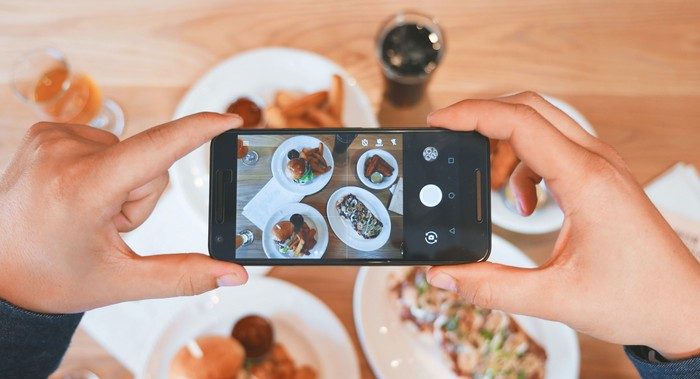 Use filters or edit your photos to make them look better than raw images.
Use grids to align your picture well. For example, if you post a photo of a product, use the rule of thirds to align it perfectly.
Follow different types of posting techniques. For example, like grid posting, you split up your photos and post them separately or use carousels to add multiple photos up to 10.
Save your drafts rather than posting multiple posts at the same time.
Videos
Use video editing tools to make your video more complete and

make your video look better

.
Remove natural audio from the video if it's not needed. Then, you can add some other audio that suits your content better.
Create a cover picture for your video. You can choose any specific frame from the video, or also you can use a separate picture.
Captions and Hashtags
Captions are where you can pour all your creativity. It is the area where you can push your viewers to engage with the posts.
Based on the content, you can add up to 2200 characters in captions, and also you can continue them in your comment section and pin them. Some posts like a movie review or any informational content need it.
But if you are posting about a product or service, you shouldn't exceed the limit. The captions get truncated at 125 characters. So it is important that you have to convey the overview within that.
The thing you should never stop doing in Instagram or any other social media marketing is adding hashtags. Hashtags are like stamps on the post; it won't reach your desired destination without them.
So you have to add relevant hashtags to your posts that will bring auto Instagram likes for more reach of your posts to a different set of audience. You have to research them based on their popularity and relevancy and choose the best ones. Instagram allows you to add up to 30 hashtags in a caption.
These are the top tricks that many Instagram marketers follow and get results. If you do the same, you are no less than a pro quickly, which will boost your business.
Author Bio
Sarah James is a Content Writer at VoxCorp with more than 8 years of experience in Social Media Marketing. In her free time, she loves to talk with her friends about food, travel, and ancient culture.
Become a Pro in Instagram Marketing – Top Tricks You Should Know
Editorial Staff at WP Daily Coupons is a team of WordPress experts led by Peter Nilsson.