How to Create Effective Instagram Marketing Strategies in 2022
Instagram is one of the most popular social media networks in the competitive world today. Instagram has over 1 billion active monthly users and more than 500 people using Instagram stories every day. Additionally, there are 2 million advertisers on this platform.
According to the research, more than 1/3rd of the people use Instagram to purchase products. Furthermore, it represents the more you advertise on Instagram will help you to sell your products.
Instagram also allows you to engage in conversation with your audience and build relationships with them. Understanding your audience based on their engagement will help you to make compelling content.
What are Instagram Marketing Strategies?
It is a planned or step-by-step procedure on how to utilize Instagram for marketing. With this, you can reach your business goals. Having a unique Instagram strategy is the best way to stand out from the crowd and help long-term live in the market.
Here are the top marketing tips that help in growing your business through Instagram.
1. Optimize Your Bio
Your Instagram profile offers your audience the first look at you and your brand. Instagram bio is in the front row, and it is the center for profile visitors. It is a great chance to capture the attention of your audience who are unknown about your brand.
Choose a perfect profile picture that identifies your brand, or you can select your business logo. Your bio needs to give a small description of your brand, and you can add links to other social media platforms.
You can also include a link to your landing page or brand's website to which you want to drive more traffic. And always remember to track links to see how much traffic it brings.
2. Create Quality Content
If you want to get more engagement on Instagram, you should create high-quality content. Before creating content, you should think about which type of content is suitable for your brand and what audience you will reach.
Creating authentic content is key to helping your followers know about your brand. Do some research to use templates, and also, you can use high-quality stock images. Use some effective editing tools to make your content more attractive to your followers.
3. Schedule Content Calendar
Having a content calendar for your brand is one of the essential Instagram marketing strategies. First, you need to decide when and how often to post your content.
You can use a content calendar to manage your Instagram marketing, and also it will show the gap in your post and ensure you are posting consistently. Consistency is more important to building your relationship with your followers.
Using automated schedule tools like "Hopper HQ," you can upload bulk photos and videos for a month, and it will publish straight to Instagram.
4. Use Instagram Reels
The Instagram Reels is a new feature for creators to share 15 seconds of video clips with audio and AR effects. Many brands and marketers are using reels to promote their brands on Instagram.
Reels are a great way to create fun and engaging content, and this latest feature is now available in more than 50 countries. Creating effective and informative reels will help you to gain reels views.
Are you wondering how to get more Instagram reels views for your videos? You can use these ideas to improve your reels views.
Create Behind the Scene videos.
Use editing tools.
Tell your brand story.
Share educational content.
Make your reels fun.
Use these simple methods to create reels and get more reels views instant to your profile.
5. Add Hashtags
Using hashtags for your brands makes your content discoverable by new audiences. You don't need to use 30 hashtags for every post. Just study your competitors and top influencers to find the best hashtag they are using.
Make sure to use relevant hashtags for your business. If you are using the same hashtag for a month, it has a big chance for people to ignore your content easily. To avoid this, you can add some content-related hashtags to reach many people.
Use trending hashtags with your post, and always have a good practice to measure your hashtag's performance and see the most engaged hashtags.
6. Create Instagram Stories
Instagram stories are a full-screen visual format that allows users to upload images and videos that vanish after 24 hours. 500 million people post 1 billion stories per day, and 63% of users say they have become interested in a product after seeing their Instagram stories
Additionally, 4 million businesses use stories for advertising, and you can use hashtags and location tags in your stories to reach more audiences. Also, you can use countdowns, polls, and questions to encourage engagement with your followers.
7. Run User-generated Content
UGC is Instagram content created by other people, and it is a great idea to encourage your existing audience to create content on a specific topic that you can post on your feeds.
User-generated content will increase your brand reach. It is cost-effective because the audience creates it. You can also use UGC to advertise your product.
8. Collaborate With Influencer
Influencers on Instagram are usually celebrities and leaders who can showcase your product to their audience. By collaborating with influencers who have a huge following, you have great opportunities to expand your followers and gain many new audiences for your account.
If you are a small business, you should partner with a micro-influencer instead of big names. Because micro followers will have 10k to 50k followers and it will be easier to make deals with them.
9. Use IGTV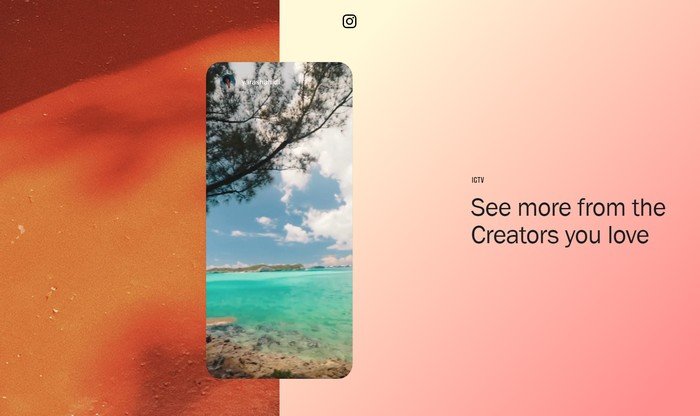 Instagram TV allows users to upload long-term, high-quality, and vertical videos. Additionally, it offers users to create channels from which they can upload videos for between 15 – 10 minutes. If it is a larger account, you are allowed to share 60 minutes long videos.
Using IGTV, you can create compelling content about your brand to increase your brand awareness and engage with your followers.
10. Track Metrics
As with any marketing strategy, it is more important to track your performance. By using Instagram, business accounts can easily access the metrics. By tracking these metrics, you can see the engagement rate and hashtag performance, and post engagement.
There are many analytical tools available to check your metrics and Instagram insights, and you can use these tools to see your post-performance.
Conclusion
According to the E-marketer report, Instagram is the second most accessed social media network, and every user spends 28 minutes every day on Instagram. Instagram is an ocean business and advertising, and you can use this opportunity to create successful Instagram marketing strategies in 2022.
Author Bio
Caterina Taylor is an experienced social media marketer and writer who works at PlanYourGram.com. She loves to work on content creation for social media blogs and has the potential to deliver engaging content on various platforms and networks.
Editorial Staff at WP Daily Coupons is a team of WordPress experts led by Peter Nilsson.