Since we live in a data-driven environment, marketing analytics is a must-have skill for any marketer or a business owner. Effective marketers must be able to predict and adapt to daily changes. Using marketing analytics software and tools is one of the easiest ways to do this.
It is not necessary to spend a lot of money on effective marketing analytics tools. Sure, there are a lot of great enterprise-level tools out there with correspondingly high costs, but there are also a lot of choices that are ideal for small business owners on a budget.
You can learn more about such cost-effective marketing analytics tools, and some of them are mentioned right here.
ViralStat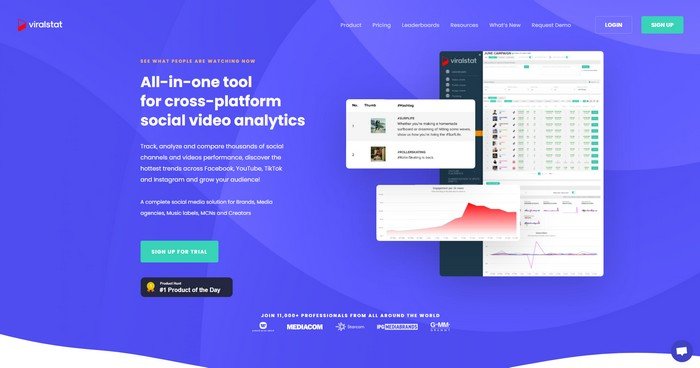 ViralStat is a tool you can use for tracking, analyzing, and comparing social media networks. This product is the best in the field of social video analytics, in my opinion. You might think, what kind of data is it that you can gain from using Viralstat?
Here is what you can do; Leaders of your industry can use it for video promotions and social activity—innovative marketing concepts based on the most viral stories. The latest industry trends. A huge database of influencers and experts with statistics. YouTube analytics will help you cut your ad costs and boost your return on investment.
BuzzSumo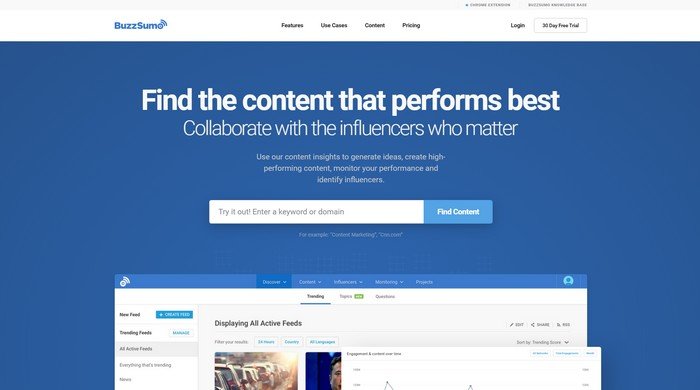 BuzzSumo: It includes everything you'll need to monitor web content as well as social media engagement through Facebook, LinkedIn, Twitter, Pinterest, and other platforms. Keyword testing, competitor analysis, recognizing top influencers in the niche, analyzing the content marketing results, and discovering ways to maximize success are included in its features.
Even with the free edition, you can find the most influential blogs, influencers, and posts according to your interests. Then, with the help of that information, you can create content that will undoubtedly appeal to your target market.
Surfer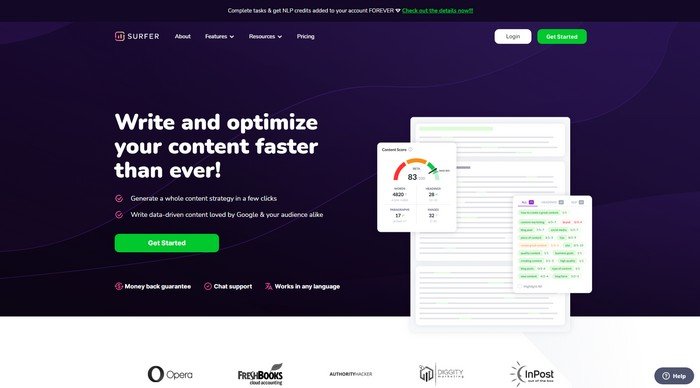 Surfer: It's a fantastic data-driven on-page SEO platform with a lot of capabilities. Try Surfer if you're tired of manually analyzing all of your web content and organic rivals.
They concentrate on data that can assist advertisers and content creators in making informed decisions. Keyword analysis, content editing, SEO audit, and a special SERP analyzer are among the features of this marketing analytics tool, which can determine optimum keyword density and compare your page to the competition.
Furthermore, Keyword Surfer, a free Google Chrome extension, is also available when you make us of Surfer. It will aid in the disclosure of search data and the execution of keyword searches in Google.
Wincher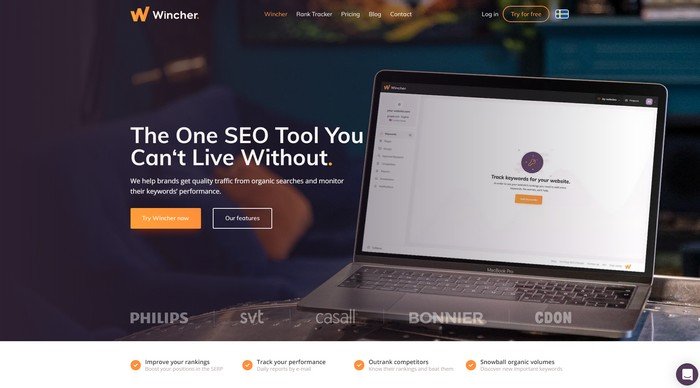 Wincher: It is the most cost-effective and reliable SEO rank tracker available. Furthermore, Wincher is a feature-rich keyword ranking tracker. So, you might be wondering, what's the big deal about using wincher?
It operates on a dynamic pricing model, which is the response. As a result, you are the only one who can determine how many domains you want to monitor and how much you want to pay per month. In addition, regardless of the volume, you can add your teammates and track rivals for free.
Aside from that, Wincher allows you to use a free on-page SEO tool and a keyword analysis tool that is completely integrated with the rank tracker to optimize your webpages.
Signum AI
Signum AI: Signum is an artificial intelligence-based toolkit for advanced lead generation. The key goal is to reduce the expense and time associated with manually looking for new leads and customers.
It is an inexhaustible source of leads for your company that is always true, particularly in this challenging period when customer tastes are rapidly changing. The platform will segment the audience and gather warm and loyal potential clients.
It's determined by the parameters and triggers you've set. I would advise every marketer and business owner to give it a try at least once, as sales and ROI are most likely to get doubled!
Clicky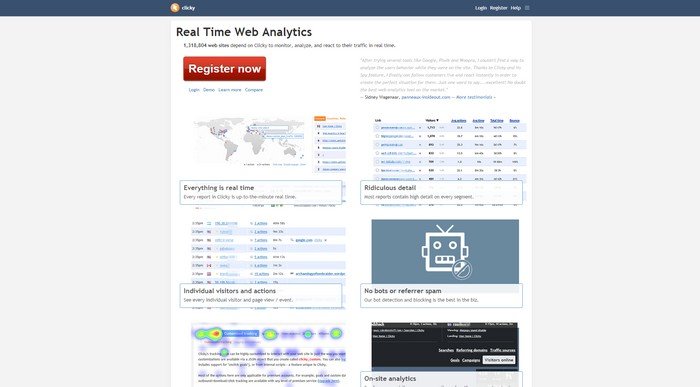 Clicky: It's a full-featured marketing analytics platform with a few standout features. It aids in the analysis of how people communicate with the website's pages and CTAs.
Clicky conveys the intensity by highlighting red, yellow, and orange heatmaps over the areas where people communicate the most. You can use this information to figure out what draws your guests and what they neglect.
Furthermore, Clicky makes it elegant and straightforward to combine historical data with real-time website monitoring. The platform provides integrations for an extensive range of web software bundles, providing the highest value and strength. There are also two WordPress plugins. Moreover, Clicky is a good option if you need access to a lot of data and deep analytics.
OWOX BI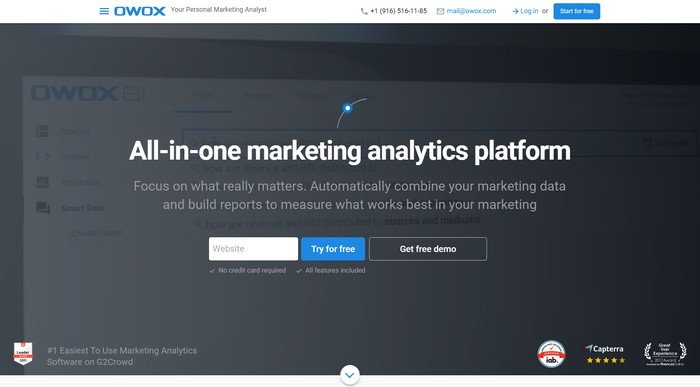 OWOX BI: it is a comprehensive attribution modeling, reporting, and forecasting tool. It enables advertisers and analysts to go beyond the data provided by standard Google products such as GSC and GA.
The technology used in the product is very advanced. It was created to fulfill the needs of professionals by tackling difficult data multi-streaming tasks. OWOX BI is a marketing analytics platform that includes forecasts, insights, and alerts.
Aside from that, the tool also has a fantastic report builder that helps us create various personalized reports. With OWOX BI, you can get a full picture of your marketing results.
Adopting Digital Marketing Channel to Promote Your Company
I'm sure you have a Facebook or Instagram page for your company, whether you own a large multinational corporation or a small café. If you don't already have one, I recommend getting one right away because it will help your company tremendously.
Adopting the Digital Marketing channel to promote your company is the perfect way to reach a previously untapped market. However, you must ensure the marketing is done correctly, and to do so, you must choose the right business. These companies are the best if you want to start a career in digital marketing or expand your business.
So, to assist you in this process, you can learn more about expert digital marketing services in India.
Webchutney: They've developed award-winning and unforgettable campaigns for their clients, which have helped them establish and maintain relationships with their target audiences. They also have a variety of facilities that you can use.
Pinstorm: It is one of the world's leading digital advertising firms. They've taken an approach in which strategy, user interface, analysis, web design, mobile-friendliness, ads, viral videos, search optimization. Facebook promotions, Twitter alerts, real-time listening, and responses are all part of one overall brand strategy.
Intellemo: This organization aims to meet the needs of growing entrepreneurs, small enterprises, and newly founded companies worldwide. Their most important concept is quality, which is profoundly rooted in the company's culture. It aims to close the difference between hiring an agency and hiring a freelancer or even an employee by providing high-quality digital marketing services at reasonable prices.
7 Affordable Marketing Analytics Tools to Save Your Money

Hermit Chawla is an MD at AIS Technolabs, which is a Web/App Design and Development Company helping global businesses to grow by Global Clients. He loves to share his thoughts on Web & App Development, Clone App Development, and Game Development.