The effects of social media in our daily lives are undeniably significant. Through this digital marketing platform, families are brought closer, lost relationships are reconnected. People are irrevocably introduced and launched into the global, digital community.
The number of people using social media is at a staggering 4.2 billion out of a 7.83 billion world population. Social media has proven its worth as it helps businesses and enterprises thrive in this new normal economy as well.
When public and private establishments had to close down or reduce operations due to the pandemic, businesses moved online and occupied whatever digital space they could to compensate for the lack of brick-and-mortar operations.
Social media positioning became more crucial than ever to businesses and organizations alike. It can keep brands connected to their audiences and consumers and maintain momentum in their operations amid the pandemic.
Social media continues to give brands a robust online presence, so analytics is so important. Through analytics tools, software, and resources, brands can refine their use of this powerful platform in lead generation, consumer engagement, and sales conversion.
Let's look at the different reasons why social media analytics is vital for your marketing needs.
Importance of Social Media Analytics
1. Right Platform for Your Marketing Goals
Every brand should have clear marketing goals to know well who their audience is, where they are at, what they need, and how the brand can deliver that need.
With social media analytics, you can use exact data to identify these pressure points. Using the correct data, you can identify the right social media platforms to use and the strategies to increase your social media presence.
It helps your social media marketing perform highly and yield profitable results. You can also easily compare your brand promotion performance on different platforms and identify areas of weaknesses that need to be corrected or improved.
2. In-depth Social Media Analysis
As mentioned, social media analytics allows you to get correct data to meet your marketing goals. With ample data, you and your marketing team can conduct an in-depth analysis of your campaigns to keep improving results.
Fulfilling key metrics for social media marketing influences social media strategies based on engagement results. It helps you adjust content when necessary, confidently place ads, conduct a useful comparison with top competitors, and insightfully analyze results to push your marketing campaigns to success.
3. Social Media Branding
Social media branding is the process of managing your brand's profile, identity, and market position, while simultaneously maintaining its consistency across digital networks.
Ensuring continuity in social media campaigns is imperative in any social media branding initiative. The overarching aim is to gradually expand in social media presence by developing relationships with your audience.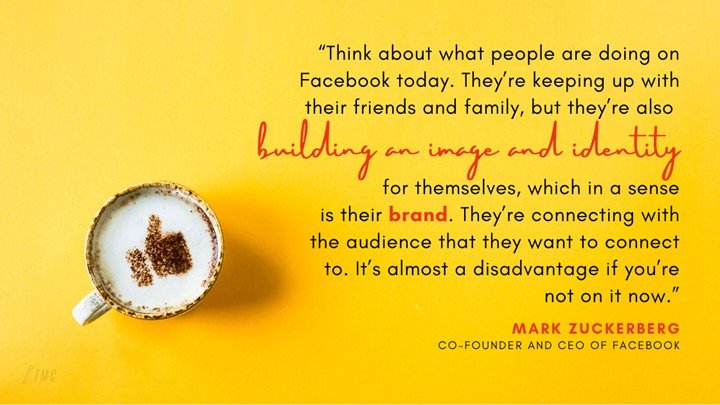 A great marketing tactic you can harness is consumer referrals as customers value your brand more and more.  All the more, with social media analytics, you can work towards content and promotions that appeal to your consumers.
A bonus benefit is improving your chances of cultivating customer loyalty and offering a more tailored customer experience through social media branding.
76% of businesses target social media branding, and with social media analytics, you can be much more efficient in doing so.
4. Efficient Social Media Posting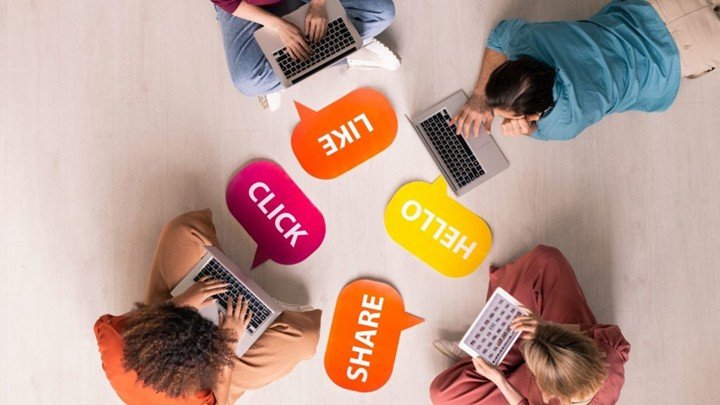 Sharing your social media posts at the right time increases brand awareness and lead generation. It is crucial that you post strategically and not just flood your wall with content.
It is particularly important if you're attempting to draw traffic because visitors are far more likely to connect while their intended audience is logged into the internet.
You can better analyze the intended audience's behavior through social media analytics. Your previous content and relevant social data can be analyzed to help you decide the appropriate time to share.
Built-in analytics on the 'Post' component of your observations allow you to do this quickly. It indicates hours and days when the web engagement is higher with target audiences.
5. Boost Campaign Performance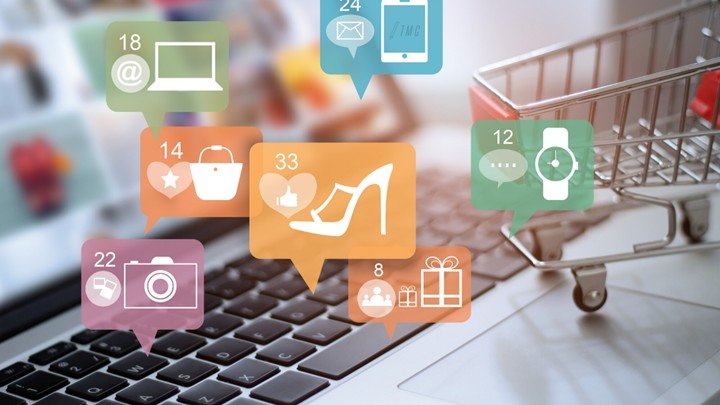 Every campaign needs to deliver on key social media metrics. Social media analytics help marketers determine what exactly their audiences are looking for and influence their buying behavior.
Having accurate insights through social media analytics enable brands to better personalize their service and marketing campaigns for the best possible consumer experiences. Brands can also get real-time feedback so content and campaigns can be adjusted accordingly for the best results.
The possibilities are endless in how marketers bring their social media insights data to good use. By designing thoughtful, interactive marketing campaigns, brands can create emotional relationships with customers that improve the campaign's success.
6. High-Quality and Relevant Content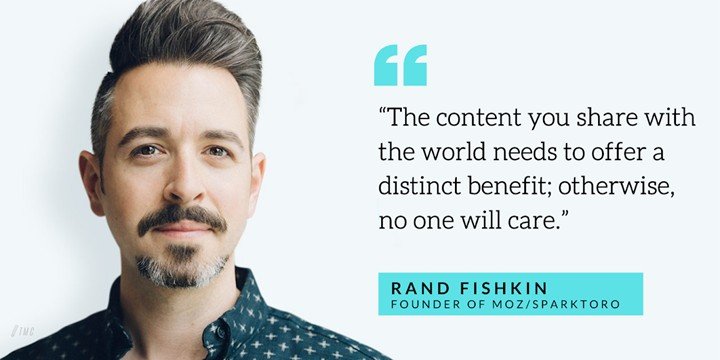 Content marketing is claimed to be the only form of marketing left behind. It must aim to deliver meaningful content to audiences.
Good content marketing builds your brand, and through analytics, you can identify which content is performing well. It can do more than tell your brand's story or communicate information to your audiences. It can also deliver what SMO (Social Media Optimization) metrics demand, increase sales, and help your brand stand out.
Analytics helps you identify the factors that make content able to amplify brand awareness and credibility, leading to increased ROI and a broader social media following.
7. Lower Marketing Costs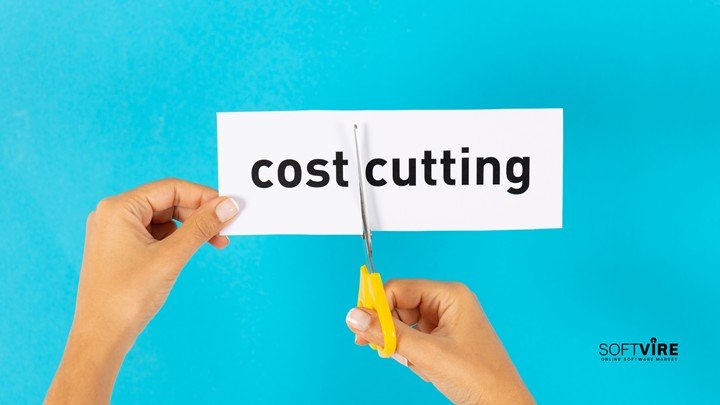 When you know which social media site provides the best outcomes for your brand, you will reduce the marketing costs. You will not have to waste your marketing budget on inefficient social media strategies.
With the aid of analytics, you will discover which platform is more compelling to your niche audience and harness your efforts on promoting on those platforms only. You can also optimize different marketing strategies on those platforms to improve campaign results.
8. Better Competitor Analysis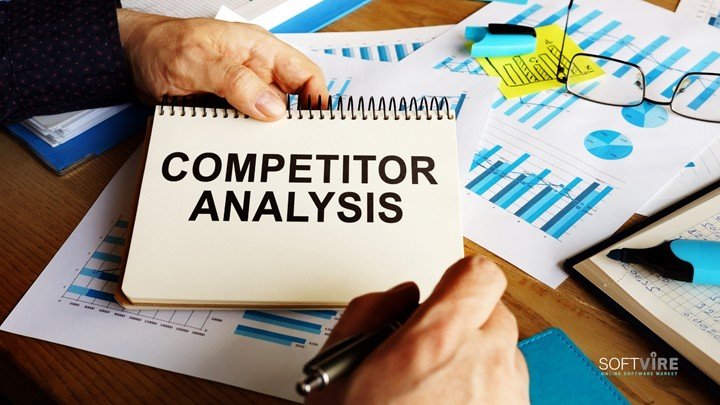 Brand awareness takes around 5 to 7 brand impressions. You usually have 10 seconds to make a successful impression. Repeated impressions are the secret to effective branding of social media. To continually overcome your competition in social media, you need to conduct a competitive analysis.
Competitive analysis is a technique for identifying significant competitors and their products, sales, and promotion strategies. It helps create robust and high-yielding business strategies than that of your competitors.
It is a smart way of outranking your competition. Checking what your competitors are doing is not so you can duplicate their campaigns but gain better insight into improving yours.
Accurate competitor analysis gives you a competitive advantage for business. Your competitors will continue to try to stay at the top by creating entertaining and insightful content and active social media campaigns. You need to be a step ahead, and without analytics, this will be difficult to do.
Conclusion: Analytics Boost Social Media Marketing
Social networking analytics shows the necessary data to help you determine the information that your target audience gets.
It is also tracking the progress of social media campaigns. If things don't go according to your timetable, you can quickly correct your social media promotions.
With social media analytics, you can track key metrics that specifically impact your sales and marketing goals. Using this tool will help you make better decisions about social media strategies and avoid wasting your time on ineffective methods.
Why Analytics is Important In Social Media Marketing

Mayleen Meñez used to work in media before finding her true passion in NGO work, traveling the Philippines and Asia doing so. She homeschools 3 kids and loves reinventing Filipino dishes. She is a resident SEO writer for Softvire Australia and Softvire New Zealand.