WordPress is still the leading choice for website builders everywhere. This Content Management System (CMS) platform continues to make building a website accessible to do, whether you are a beginner or a pro.
Besides helping in website building, WordPress as a CMS helps in website management, development, and editing. Using the right CMS platform gives you the functionality to streamline the web-building process.
WordPress is known for this, and the majority of CMS users prefer it as their CMS platform. Under the hood of today's top websites, you'll see 33.5% of the top 500 sites globally use WordPress.
Let us look at the reasons why you should also go with WordPress for your website.
5 Reasons To Choose WordPress Over Other CMS
1. WordPress is the World's Most Popular CMS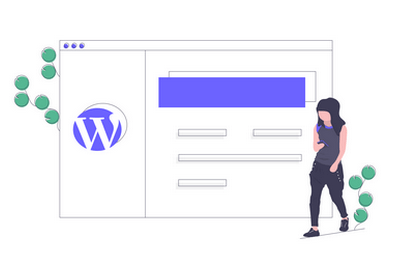 There are millions of websites available today, and WordPress powers more than 30% of these websites. There are over 500 new sites daily that use WordPress and go live.
With such a massive user base, developers aren't going to stop developing it any time soon. Choosing this CMS gives you continued access to updates that make your site more secure.
Plus, WordPress has more than 55,000 free plugins and thousands of themes to choose from at WordPress.org. There's also a robust community of developers working within the WordPress ecosystem.
WordPress occupies a significant proportion of the CMS industry, with more than 60% consumer penetration relative to Joomla with 4% and Drupal with 2.7%.
2. WordPress is Free
WordPress is a CMS website free of charge. You can download, install, use, and customize it to create a website for any purpose.
However, you must need a domain name and web hosting before you can install WordPress. It has different web hosting providers you can choose from.
The most common ones that startup websites go for are BlueHost and GoDaddy. Through these web hosts, you can also get a domain name or your website's internet address.
3. WordPress is Flexible for Any Type of Website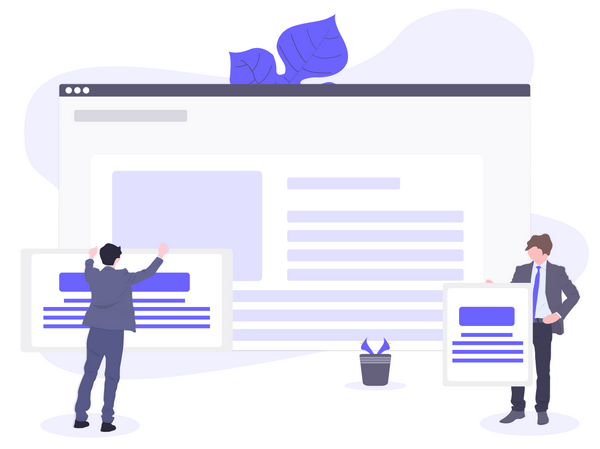 WordPress was developed as a blogging platform. It is one of the cleanest and fastest ways to write and publish blog posts. Website creation tools think about design and apps first. The blogging interface comes in as an afterthought.
It is different from WordPress because you can build a beautiful eCommerce site with the blog in mind. The blog is an integral part of the development process, and even if you start your site without it yet, it should come into play after you have set things up.
4. WordPress is Customizable with Themes and Plugins
Many people using WordPress are neither web designers nor programmers. For those who are non-tech savvy, WordPress is the perfect platform. There are thousands of free WordPress themes that you can choose from.
There's a great WordPress style for just about every website (whether it's a blog, business site, or eCommerce store).
WordPress themes are easily customizable because a lot of them come with their own options panel. You can also add custom functionality to your WordPress site by using plugins. WordPress plugins are like apps for your website that you can use to add advanced features like analytics and more.
Much like themes, you can use thousands of free, premium plugins. Apart from providing extra features, specific WordPress plugins can completely transform any website's look and function.
5. WordPress Supports Multimedia Types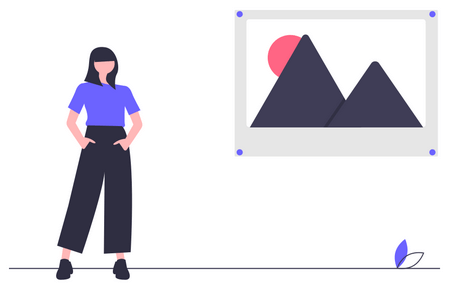 WordPress supports different file types for images, documents, audio and video. Common files like .doc, .pptx, .png, .jpg, .gif, .pdf,  .mov, .wmv, .mp3, .m4a, .mp4, and .avi are compatible with WordPress.
Even obscure file types such as .odt, .key, .ogg, and .3gp are also accepted. SVG formats are not allowed, but there are good options to upload SVGs in WordPress safely.
When the competition is stiff among websites, you need all the edge your website needs to stand out. Adding high-quality videos, for instance, makes content more compelling, increases engagements and conversions. Video marketing is effective for SEO as well, and with WordPress, adding videos is easy as can be.
Automation technology increases SEO too, and with WordPress, integrating Cloud-based technologies will not be a problem. These are just some of the benefits of modern technology and social media in our daily lives.
WordPress supports multimedia types, but be careful to follow its rules and only use original or royalty-free media.
Conclusion: WordPress Leads the CMS League
WordPress has a lot going for it. WordPress is the foundation of over 30% of the web and keeps picking up new users, especially those who are new to web development.
WordPress has a lot to offer in building websites. It is why plugin developers typically create for WordPress. In turn, this benefits websites on WordPress since they have more tools to manage, grow, and modify their websites.
The plugins vary from productivity tools, SEO tools for getting leads, website security, and the like. And even if WordPress is not a perfect CMS platform, the benefits seem to outweigh whatever disadvantage it may have.
It is an exciting CMS platform to explore and pour your extra time into, especially when you desire to learn a new skill in these modern times.
5 Reasons Why WordPress is a Good Choice for Your Website

Mayleen Meñez used to work in media before finding her true passion in NGO work, traveling the Philippines and Asia doing so. She homeschools 3 kids and loves reinventing Filipino dishes. She is a resident SEO writer for Softvire Australia and Softvire New Zealand.