If You Have a WordPress Website, Then You Should Get These 8+ Amazing Plugins
WordPress must be the most famous website-building platform that provides users with free and advanced tools and features. Even if you are not very experienced in website creation, you can always benefit from WordPress, since it is simple, clear and multifunctional.
Plugins are code-pieces that can be included in the websites and add some valuable functions to them. They usually include various spam-filters, security tools, "share" buttons, image gallery samples, and more.
WordPress is not only advanced and efficient, but also free, which makes this platform incredibly attractive for beginners, non-commercial organizations, and entrepreneurs with a tight budget. As for the plugins, some of them are paid, but you still can enjoy more than 50 000 of them for free.
The amount is pretty large, so how can you choose the ones that you really need? Well, we have already done the work for you, so take a look at these must-have plugins and get them for your WordPress website as soon as possible!
Content Optimization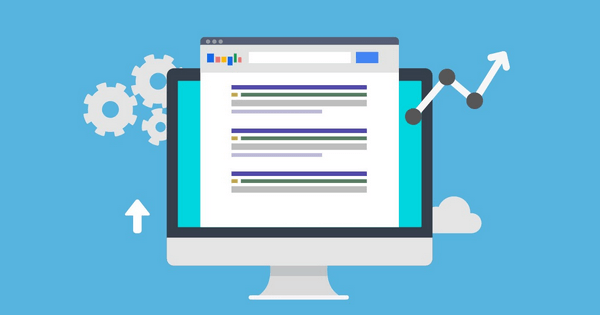 So you have already hired a professional writer to compose winning texts for your site and now you are expecting that Google will surely place your resource on the first page of the search results. However, this is not all. High-quality and unique content is extremely important, but you need to optimize it for search engines to get the best results.
Therefore, you need to get a plugin called All in One SEO Pack to incorporate all basic SEO elements into your content. This plugin edits the meta tags automatically, so you don't need to dig into the source code and do anything manually.
Of course, SEO is not limited to one simple plugin and you need more strategies to make your site stand out, but you need to start somewhere. With this tool, you will maintain at least the most general and necessary SEO elements.
Prevent Spamming
WordPress is a platform for websites and blogs, therefore almost every sample comes with an in-built commenting field. You can activate it at any time if you need it. As you understand, when people can leave the comments freely, spam will appear for sure. To save your site from this, install Akismet.
With the help of this plugin, some comments regarded as spam will be checked and deleted before they appear on your site. This way, you won't have to waste your time and clean them on your own.
Fast Web-Page Loading

Slow website load spoils both user experience and your ranking. Neither Google nor your visitors like the websites that load for too long. To make the load faster, you should use caching. This process makes requests go faster because it stores the temporary files on users' devices.
WordPress has a free caching plugin called WP Super Cache and you should install it to make your site run faster.
Improve Security
If you have no opportunity to hire an IT expert to implement an advanced security system and protect your site from hacker attacks, then you surely need Wordfence. This plugin will provide you with basic security measures. This tool is one of the most popular among WordPress users, so it proves to be pretty effective. However, you will need to pay more attention to security measures later.
Image Optimization

As we have already mentioned in the previous point, you need your WordPress website to work fast. One of the main reasons for sites to load slowly is heavyweight content you locate on the pages. When you locate large images, they can make your page load really slow even if you resize them.
The point is that you should resize not only an image but also a file itself. The trick is that when you store the original image on the site and display a smaller version. It means that your page will load as slow as it would with an original large one.
Image Optimizer is a plugin that will help you edit not only the pictures but also the files themselves, allowing you to locate less heavy content on the pages of your resource.
Contact and Lead Generation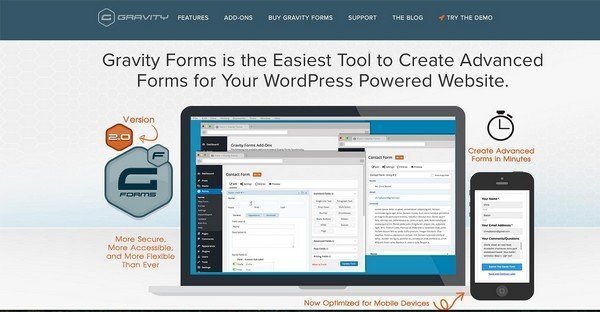 Your WordPress website should provide users with an opportunity to reach you if needed. Both your customers and potential business partners may want to write you a message. Therefore you need to locate a simple and clear contact form.
Gravity Forms is a perfect plugin to install if you want to provide your visitors with an opportunity to send you a quick message, sign-up for a newsletter, or download a press release/white paper.
Data Analysis
Of course, you can always rely on Google Analytics when you need to see how your site works. However, WordPress has an in-built Analytics plugin for fast and easy access. So you can find out more about the performance and fix the problematic places right from your account.
With its help, you will find out which posts/articles are the most popular, which resources refer to your site, how much traffic you get, etc. Give it a fast glimpse and learn everything you need to know about the current condition of your resource.
Social Media
Today, every business should present itself on social media. And when you do, you should have a "share" button on your website. This will help you increase awareness about your resource and attract more people. Social media is a perfect place to spread your services freely. AddThis is a nice tool to help you locate the necessary buttons and connect your site and social media platforms.
GDPR Cookie Consent

The GDPR law is one of the major privacy laws introduced so far to protect the privacy of the European Union citizens. It's mandatory to comply with the law if you are dealing with the personal data of EU citizens. The GDPR cookie consent plugin is one of the best solutions to help you with it by assisting in the management of cookies on your WordPress website.
It lets you display a cookie banner containing Accept and Reject buttons to allow users the power to either enable or disable cookies. The cookie bar is fully customizable to match the existing design of your website. You can change its color, font, style, the position on the page, and even how it behaves when a user clicks the "Accept" button.
The plugin comes with a cookie audit module that lets you show the cookies used on your website. It also helps in the CCPA compliance by letting you configure a 'Do Not Sell My Personal Information' control to the cookie notice.
In Conclusion
With these plugins at hand, you can get your WordPress website work better and faster. Install them and make sure that to update them when needed. However, don't forget that most of these plugins are not complete. For example, a safety tool is good enough.
But if you want your resource to be 100% secure, you will certainly need to implement a more serious system.
All in all, until you have an opportunity to install professional tools, you can use this starter pack to improve the website performance.
Jennifer Pauli graduated from Corvinus School of Management and finished the faculty of Journalism at the Corvinus University of Budapest. Currently, She is an editor, business writer, and copywriter, working with well-known companies, blogs, and personalities. Follow her on Twitter, G+ and read the personal blog.