New Year is one of those times of the year when you might think about starting a blog. One of the challenges as a newbie blogger is to come to terms with words and phrases that you may not have come across before.
This post sets out some of the most important things bloggers need to know about. Learn about them now, and you will be off to a great start towards becoming an award-winning blogger.
WordPress
WordPress is a blogger's friend as it was initially created to enable blog content to be published. WordPress understands what bloggers need and delivers it with style.
It is straightforward to use it. There are over 60 million WordPress websites. The platform, WordPress has evolved over the years, so you can use it to run an online shop or a membership site for your supporters.
Themes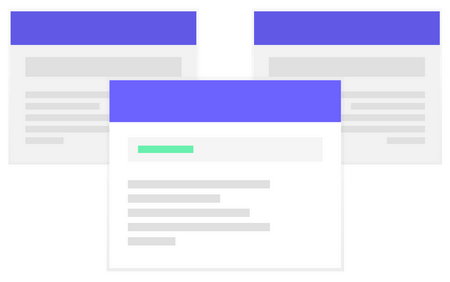 Potential bloggers usually have a rough idea of what they want to write about. Otherwise, there would be little point in them starting a blog in the first place. One of the first exciting decisions to be made by would-be bloggers is how their blogs will look. It is important that they are visually appealing, of course.
However, the look of the blog must appeal to the particular target audience. For example, if you are going to review action movies, there is little point in having a pink blog with cupcakes images.
The overall look of your blog is known as your theme. You will find that the words used in blogging don't always equate to how we use them in common parlance. You just need to get to know them and accept the language of the blogging world.
When selecting a theme, you need to think about colors, layout, and style.
Take inspiration from Design Bundles, magazines, and Pinterest. You are effectively starting to establish your blog as a brand in its own right. Take a look at other blogs with a critical eye. It will help you work out what will work best for you when it comes to your theme.
Plugins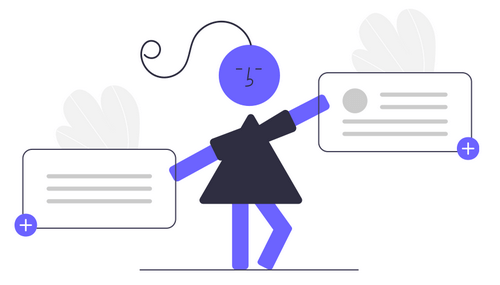 WordPress Plugins is a piece of software that can be added to enhance the functionality and features of your WordPress blog. There are so many plugins to choose from that it can be quite overwhelming for a new blogger. You will find bloggers to be a friendly bunch that is happy to welcome newcomers to their world.
Tap into general blogging networks and those in your specific niche. Take a look on Facebook for relevant blogging groups and Twitter for blogging lists. Don't be afraid to ask for recommendations for plugins.
Be careful not to overload your blog with too many plugins. If you do, the performance of your website will be affected adversely.
Do think about getting plugins for search engine optimization and social media sharing. It is essential to prevent spam attacks on your blog and to analyze visits to your site. Some plugins can do this for you easily.
Web Design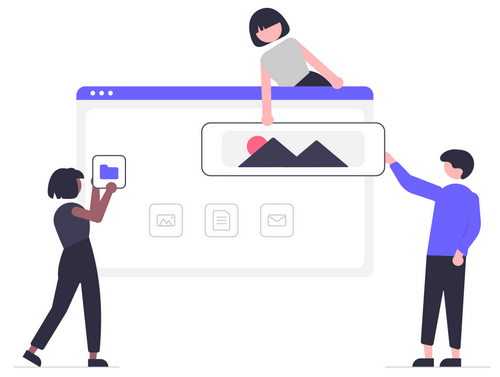 As a new blogger, it is good to know your particular strengths and weaknesses. Consider your budget and if it is worth investing in some specialist support around web design. You might want to pay someone to write and edit content for your blog. If you find the writing comfortable, you may not be great at the layout design or the technical side of blogging.
Web designers can also help with the updating of websites, the creation of backup files, and solve code problems that might occur.
There is no doubt web designers are talented people, but their services come at a cost that might be prohibitive to a newbie blogger. Don't be afraid to try new things, network like crazy, and join relevant training courses. Many people have started blogs from scratch with little or no prior knowledge and carve out successful blogging businesses. You can do it too!
SEO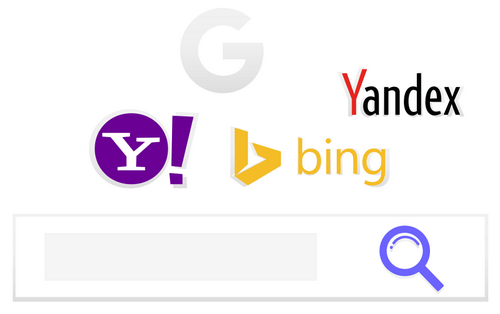 Search Engine Optimisation or SEO is a phrase that creates fear in many a blogger's hearts. It is quite a simple concept. If you want people to read your content, you need to appear on the first page when a potential reader searches for one of the major search engines such as Google.
Funnily enough, you are unlikely to be blogging for long before you start getting emails from people who say they are SEO experts. Their services come with a price tag attached, and it can be a hefty one.
You can teach yourself SEO easily enough. It takes time and effort, but you can see results quite quickly. There is a lot of information online, and your blogging friends can point you in the right direction. Some blogging offers free or affordable courses in the basics of blogging.
Many new bloggers like to have a blogging mentor to hold their hand as they get to grips with the challenging blogging areas, such as search engine optimization. You will discover what works best for you, but please don't be daunted by SEO.
 Marketing
Some bloggers write purely for pleasure or as a means of therapy. Most want people actually to read what they produce. If you are in the latter camp, you need to get involved in marketing your blog. Don't be shy and put yourself out there. Your blogging friends and networks can show you how.
As a first step, tell your friends and family about your blog. Link to it from your social media accounts. Add sharing buttons so that your readers can promote your blog to their friends and followers.
6 Important Things Bloggers Need to Know About
Editorial Staff at WP Daily Coupons is a team of WordPress experts led by Peter Nilsson.