Launching and building a successful website can be an almost impossible task without the right tools. In today's article, we have put together a list of essential web tools that can help you forward on your way towards the climb to the top.
If you use WordPress as a platform, you need a good, fast, and adapted WordPress theme for your niche, and that also meets your criteria for your website. WordPress plugins can be helpful for various functions. Furthermore, you need visuals such as images to create attractive pages and posts. You also need to optimize and boost the SEO of your website. Plus much more.
In our list, you find all the tools you need to launch and create a successful website. All of these tools are premium tools from DealFuels. However, all deals are very reasonably priced.
You can purchase all of the awesome deals in the list separately, or you can join DealFuel's DealClub, where you can enjoy another 25% -100% off on all deals. Plus, you can access a lot of web tools freebies as well to boost your website.
10 Web Tools You Need To Build A Successful Website
Let's get started …
WordPress Themes Bundle from VisualModo
When you start a website, you must have an attractive online presence. If you use WordPress as a platform, there are a plethora of both free and premium themes available.
With this great bundle with premium WordPress themes from VisualModo, you get access to 38 themes with lifetime access. The themes are created with a wide variety of niches in mind and packed with great features such as:
Drag & drop page builder system.
Responsive and adaptable design.
SEO and speed optimized code.
1-Click demo import option.
Customizable icons library.
You can purchase this great WordPress themes bundle at a bargain-basement price. Make sure to take advantage of the low price before the deal is gone.
» Get 38 Premium Responsive WordPress Themes from VisualModo
1500+ Graphic Design Resources Bundle
You also need additional elements to succeed with your website. Visual elements such as beautiful images, great looking backgrounds, attractive fonts, and more are required to lift and boost your online presence.
With this graphic design resources bundle from DealFuel with over 1500+ items, you get everything you need graphically. Some of the items included are:
190 premium vector templates.
865 vectors & elements.
190 super high-res textures & backgrounds.
250 top-quality vector illustrations.
70 high-res Photoshop Brushes.
This awesome design bundle takes a long way and is a must for any designer who wants to add some creativity to their website. For a low price (99% discount), you can get an arsenal of beautiful and editable visuals.
» Get The 1500+ Graphic Design Resources Bundle
1300+ Mandala Ornaments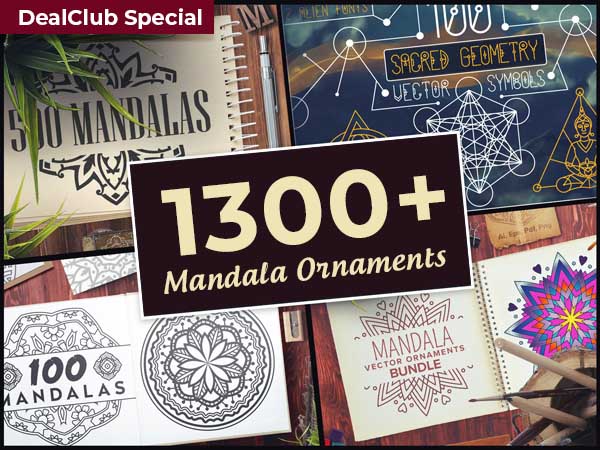 This bundle with 1300+ Mandala ornaments is a bestselling deal on DealFuel. You can use these beautiful Mandala designs for a variety of projects such as spice up your website with a boost of creativity, attractive logos, patterns, paper ornaments, and much more.
This bundle is packed with over 1300+ Mandala ornaments, and here is what is included in this affordable super-bundle.
600 Mandala vector ornaments bundle.
500 Unique Mandala vector ornaments bundle.
100 Sacred geometry vector symbols pack.
100 Vector Mandala ornaments presentations set.
15 Vector animals Mandala set.
The Mandala Ornaments bundle also comes with an extended commercial license, which means you can use the mandalas for unlimited personal and commercial projects! Grab this bundle for a bargain-basement price and save over 95%. Hurry!
HumCommerce
If you are running an ecommerce or WooCommerce shop and selling products or services online, it is essential to check the metrics to measure and analyze the sales and also the behavior of your visitors and customers.
There is a tool/plugin that is a must for every entrepreneur and company. I'm talking about HumCommerce, one of the best eCommerce CRO tools avaible. HumCommerce gives you and your business help grow with insights such as:
Conversion funnels.
Website heatmaps.
Visitor recordings.
Ecommerce analytics.
Lifetime access.
With HumCommerce, you can boost conversions on your ecommerce website and keep track of everything you need to make the best decisions regarding your online store.
This discounted price of HumCommerce, one of the best ecommerce CRO tools, also gives you lifetime access to HumCommerce.
» Get HumCommerce eCommerce CRO Tool
Convertify
Once you have your responsive website set up and visitors starting to find your site, it may be beneficial to convert your website to a mobile app.
With the Convertify tool, you can quickly turn your website into a beautiful iOS and Android App. All it takes is your URL. Convertify takes care of everything, and no coding skills required at all.
Convertify convert, build and delivers your app in less than 24 hrs. Some of the many features included are:
Push notifications.
App linking and sharing.
Responsive and adaptive.
No ads and branding options.
24/7 support.
Converting your website to a mobile app can be a not too easy task and often expensive as well. But with this deal from DealFuel, you save a bunch of money to display the world your awesome-looking website in iOS and Android apps.
» Get Convertify & Convert Your Website to a Mobile App
RankTools Online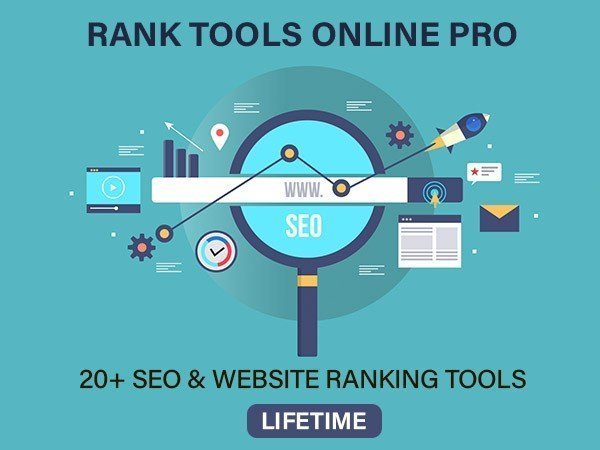 To reach a wider audience, increased visibility, and rank high in the Search engines, you need to SEO optimize your website and also all your content. Furthermore, to optimize SEO, a free WordPress plugin, such as Yoast SEO, is advantageously used.
To boost your SEO even further, a tool like RankTools Online App PRO can help you get at the top of Google search results.
RankTools Online App PRO is a flexible and flexible tool that can analyze your website but also your competitors. RankTools Online App analyzes your site with over 20 SEO tools, and here are some of the tools:
Link analysis.
Keyword position analysis.
Auto keyword suggestion.
Page status check.
Backlink creation/search.
The SEO Analysis App tools are all you need to increase your ranking into search engines such as Google. Right now, you can purchase this excellent SEO tool at a meager price. Also, it has lifetime access. So you don't have to worry about hidden or annual fees.
KeywordFox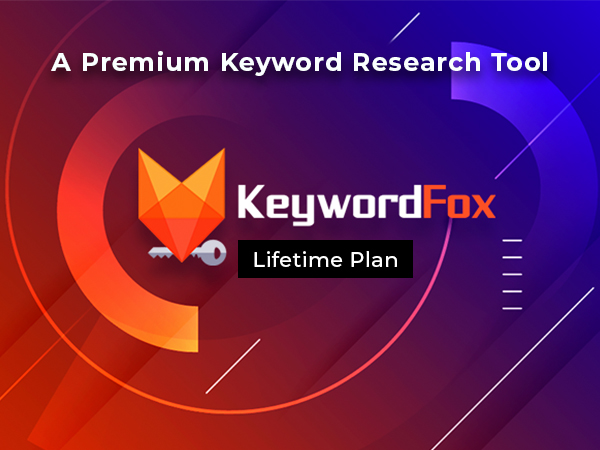 KeywordFox is another SEO tool that can help you find relevant keywords and can estimate real traffic for a specific keyword. Everyone who has a website knows how challenging it can be to optimize and boost keywords to rank higher in search engines. KeywordFox helps you do keyword research with a unique algorithm to estimate real-time search traffic.
Furthermore, KeywordFox also determines how much impressions can be obtained for a particular keyword by using Google statistics. Suggest long-tail keywords. Comprehensive information about CPC, search volume, real monthly traffic, competition level, and much more.
Here are some of the features included in KeywordFox:
Real-time search traffic.
Unlimited results with traffic estimation.
Long-tail keywords ideas.
50 Searches per day.
Lifetime access plan.
With this flexible tool KeywordFox, you can find the perfect keywords that can help you increase the ranking for specific keywords in search engines like Google, Bing, and more.
Right now, you can buy this tool at a hugely discounted price, and you also get lifetime access to the tool. Grab the deal today and boost your website SEO with the help of KeywordFox.
» Get KeywordFox – A Premium Keyword Research Tool
GUARDD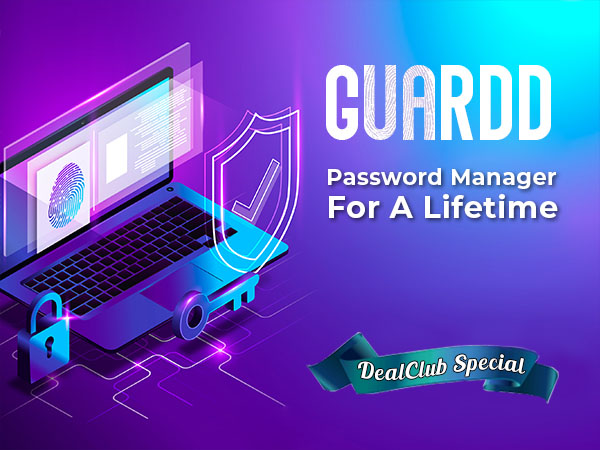 You probably have, like me, lots of logins to websites, services, everywhere online, and then it is essential to keep these login information in a safe place. I always use a password manager to store and secure my data.
How about you? Do you secure your online trails? If not, now you have the opportunity to grab GUARDD, a password manager, and vault for maximum security.
With the GUARDD password manager, you can manage and protect everything necessary. Here are some of the features included in GUARDD.
Store all your passwords.
Protect sensitive information.
Automatically log in to sites.
Autofill forms securely.
Generate extra-strong new passwords.
GUARDD password manager also comes with lifetime access. Right now, you can get GUARDD for 40% off, and if you are a DealFuel DealClub member, you can download it directly for free. Start securing your online presence before it's too late.
» Get GUARDD – A Password Manager & Vault
Mass Watermark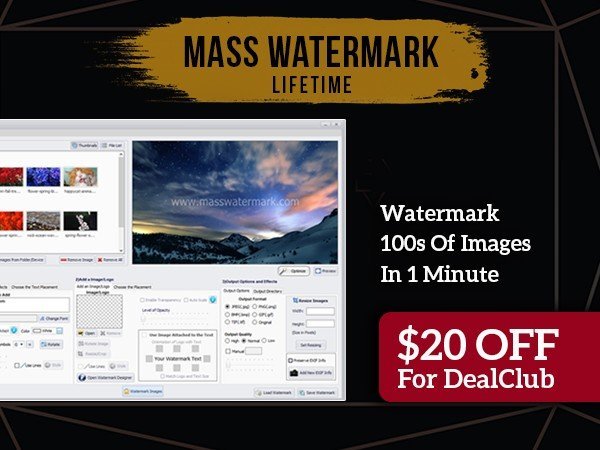 A big problem when running a popular website is photo theft and hotlinking, which means that if someone shows an image from your website on another website, for example by linking to the website hosting the image steals them not only an image but also bandwidth.
This problem can be avoided in several ways, but one brilliant idea is to Watermark your images. Add your website address or URL in the appropriate place to your images, which will then appear on all images that are hotlinked or stolen.
With the software Mass Watermark, you can easily watermark 100+ images within minutes. Here are more significant features included in the Mass Watermark software.
Watermark 100s of photos in less than 1 minute.
Resize images individually or in bulk.
Optionally add EXIF ​​data to your photos.
Optimize your images by adjusting contrast, brightness, etc.
Create your branding with the inbuilt watermark designer.
The Mass Watermark software is perfect for all of you who protect your images by watermarking them with your name or website address. Furthermore, the price of this software is meager and affordable.
Email Templates Bundle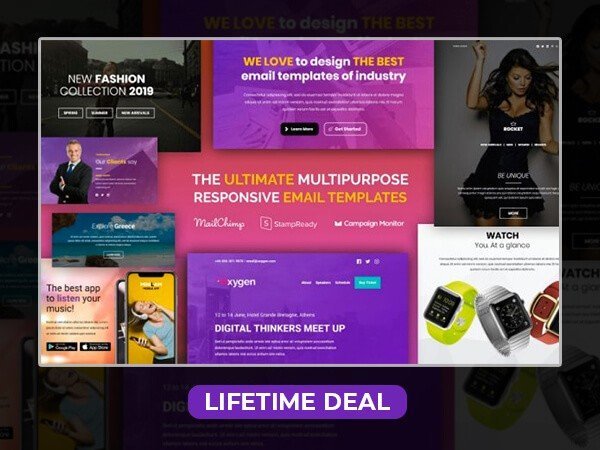 Creating a newsletter and updating your readers about news, events, or what's happening on your website is essential and essential for all website owners. But it can be a tricky task to create and build great newsletters and very time-consuming.
However, there is a solution that can fix this problem. These Multipurpose responsive email templates bundle available at DealFuel have been tested with major email clients (Outlook, Gmail, Yahoo, etc.).
The email templates are also compatible with major email service providers such as MailChimp, Campaign Monitor, and several others.
Here are some of the highlights from the Email templates bundle:
7 Multipurpose responsive email sets.
2 Single email templates.
Fully customizable & responsive designs.
Future access to all new templates.
Lifetime access and support.
Be sure to grab this deal and save over 85% of the regular price. Send your newsletter in style and promote your website, shop, products, event, or deals.
» Get The Ultimate Multipurpose Responsive Email Templates Bundle
10 Tools You Need To Build a Successful Website
Editorial Staff at WP Daily Coupons is a team of WordPress experts led by Peter Nilsson.