5 Great WordPress Deals from DealFuel – Themes and Plugins
Don't we all like to make a good deal? Save some money but still get what you want!
There are many websites that offer great deals and one of the best to my liking is DealFuel. DealFuel is a one-stop for all web professionals and creatives out there. Their site is packed with WordPress Themes & Plugins, Website & SEO Tools & Software at amazing prices.
Since we mostly write about WordPress, theme, and plugins, we would like to present some awesome WordPress deals in today's article. We have chosen five deals that we think stand out from the crowd.
With these deals, you get everything you need to create and boost your website. WordPress themes for different business needs. Plugins for security, backup, images, social media and much more.
5 WordPress Deals from DealFuel
Grab these stunning WordPress deals from Deal Fuel and get your website dressed for success!
Malcare Security Plugin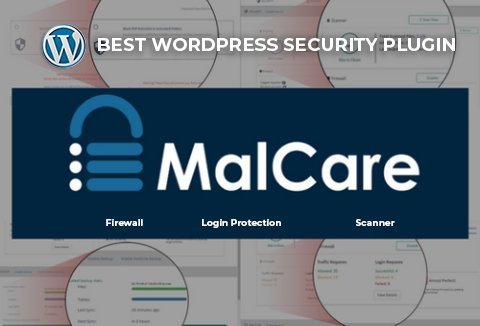 Ensuring that your WordPress website is secure is an essential task. No one wants to get their website hacked. The easiest way to boost the security is to use a plugin? But which one is best? There are a lot of security WordPress plugins to choose from, but one of the very best is Malcare.
This is a fully automatic WordPress malware scanner and cleaner plugin. MalCare is created by the makers of BlogVault, the solid WordPress Backup plugin, so this is a must-have plugin for all WordPress enthusiasts out there.
Malcare features:
Daily Automatic Scan
On-Demand Scan
One Click Auto Cleanup
Login Protection
Security Against Hacking
Hardening Security
Website Firewall
50 Premium Responsive WordPress Themes from 7Theme
Finding the perfect WordPress theme can be a difficult task, but not impossible. A frequently asked question is – Should you choose a free or a premium WordPress theme? Free is free and usually without any support, while a premium theme provider provides support and updates, which makes it much easier if any problem occurs.
7Theme is a well-known brand in the theme business and here you have the opportunity to make a great deal. How about 50 premium responsive WordPress themes? These themes are perfect for any type of business needs.
Some of the WordPress themes included in the bundle:
Lupo – Portfolio WordPress Theme
Ontop – SEO Agency WordPress Theme
Circum – Modern WordPress Theme
Sevilla – Business WordPress Theme
Loovo – One-Page WordPress Theme
» Get 50 Premium Responsive WordPress Themes from 7Theme
Moto Theme – One of the Best Multi-Purpose Marketing WordPress Theme
How about grabbing one of the most popular WordPress themes in the world? I'm talking about the Moto Theme that provides the ability to create any type of profit-making WordPress websites with a plethora of possibilities. This is a feature-rich theme and is specially designed for business owners, drop shippers, online marketers and of course bloggers.
Features included in the Moto WordPress theme:
50 Ready to Use Marketing Layouts.
865 Awesome Pages.
82 Awesome Short Codes.
55 Unique Demo Sliders.
Drag & Drop Page Builder
12 WordPress Plugins 2018 (Extended License) from CodeGrape
Finding well-functioning WordPress plugins can be as difficult as finding great themes. But what about grabbing a bundle from CodeGrape with twelve of the best WordPress plugins 2018? With extended license included, meaning you can use all of the plugins for your personal and commercial projects. Plus you get one year of free support and updates.
With these WordPress plugins, you can add more functionalities and boost your website.
Here are some of the best WordPress plugins 2018 from CodeGrape:
Mountain Responsive Coming Soon WordPress Plugin
WordPress Images, Text Hover CSS3 Animation Widget
jQuery Banner Rotator WordPress Plugin
TweetDis WordPress Twitter Plugin
jQuery Fullscreen Image Gallery WordPress Plugin
» 12 WordPress Plugins 2018 from CodeGrape
WP Backup Manager WordPress Plugin
Sometimes you can forget such important and essential thing, such as backup. Taking a backup of your website is a must. What if your website is hacked or deleted, and you stand without a working backup? But with a WordPress plugin as WP Backup Manager, you get peace of mind with regular backups. Just install this backup plugin and your backups are up an running within minutes.
WP Backup Manager includes features such as:
Automatically schedule unlimited backups.
Safely backup your pages, posts, plugins & content.
Restore any previous backup in just one click.
Save your backups to Amazon S3, Google Drive, Dropbox, or FTP.
Backup every WordPress site on your domain.
These WordPress deals from DealFuel are perfect for all WP enthusiasts out there. At favorable prices, you can buy both themes and plugins to boost your website to create a great online presence.
Editorial Staff at WP Daily Coupons is a team of WordPress experts led by Peter Nilsson.