Have you ever heard of the "bounce rate" syndrome, the inverse of "Conversion rate"?
As the name suggests, the bounce rate is when visitors keep coming to your website but are not buying from you. A climbing bounce rate is every eCommerce owner's nightmare.
Thus, if after investing so much on SEO campaigns to increase traffic, but still wonder why people don't buy, then you probably are not doing some things right.
Here, we will discuss 14 reasons your online business may be performing below its potential.
1 – Your Buying Process Is Not Easy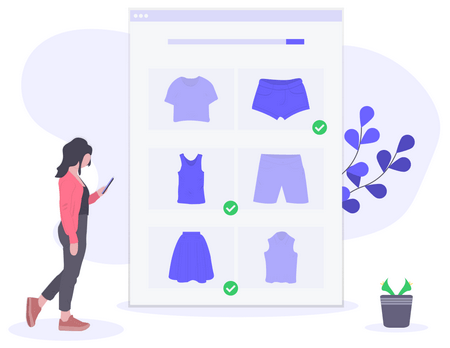 A report shows that about 68% of people will leave an online store not buying due to the complicated buying process.
Don't piss your visitors off by forcing the account opening into their throat. It is a significant factor that can contribute to the increase in abandoned carts.
Also, avoid collecting personal information from users before they could buy from your store. Thus, let the buying process be a simple and straightforward one-step process.
You could even make the checkout process to appear on a single page so they can enter their information with ease. It does not only saves your visitors' precious time but says a lot about your website's intuitiveness.
2 – Not Having a Good Content Plan
You've heard it many times that content is king. That is true because it is the only way you can keep your audience informed. Additionally, it is suitable for SEO.
According to a report, over 50% of consumers agree that reading blogs influences their purchasing decision. Further, the same report shows that 61% of consumers are more likely to purchase from a business that provides custom content.
Not only does quality content affect purchases, but the trust you build with those individuals can also help to grow your customer base.
In today's digital marketing era, having a good content plan in place is critical for the success of your website. It helps establish your brand authority in your field, create awareness, which could result in conversions.
3 – Users Can't Find What They Need
Non-availability of products and services is one of the leading causes of low conversion rates on many eCommerce stores.
Suppose you walk into a physical shop that doesn't have the item that took you there? Chances are you would walk away, not buying anything.
But more disappointing is if the store had earlier claimed to have those items in stock. Similarly, do not give customers the impression that you're selling things that are not available in your store.
Instead of spreading yourself thin, you may add some other products you think are selling well.
4 – Unsecured Website
Users are sensitive when it comes to disclosing their details online. It is not surprising because the number of hacked websites is on the increase.
According to statistics, there is an attack of every 39 seconds on average on the web. Also, some 30,000 websites are being compromised daily.
If your website is not secured, users' will not feel safe about their personally identifiable information.
Here are a few things you can do to improve the security of your store includes:
Use trusted payment processors.
Choose SSL certification and enable HTTPS://.
Create your site's security policies and procedures.
Never hold customers' data.
5 – Hiding Charges and Lack of Payment Transparency
To increase your conversion rate, you have to be transparent with the prices attached to every product. Any sign of additional or hidden charges will repel people off your page.
On the other hand, you can provide amazing discounts and offer transparent pricing to earn positive feedback.
If you tag a product with free shipping inclusive, be sure you do not ask for an extra fee during checkout. Else, you'd be losing their trust, and worse, they might end up not buying.
Experienced sellers would have factored shipping costs into the product price. So, when you offer free shipping, you make them feel like they're getting a good deal.
6 – You're Aiming at the Wrong People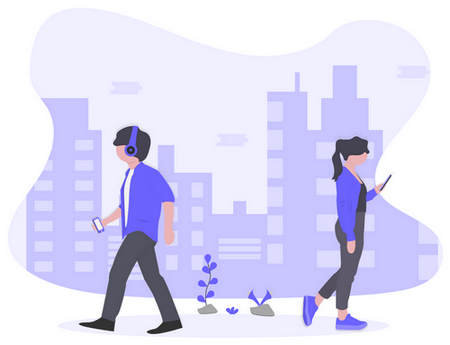 Targeting the wrong type of people if the worst nightmare to happen to any store owner. Therefore, knowing who to sell your products to is one of the first things you should do.
If you see a good number of traffic patterns, but people kept bouncing off not buying, there's a high probability you're appealing to the wrong people.
Conduct a demographic investigation to get an insight into your customers' needs and expectations.
Ask yourself: What do people want to buy? How would you describe their life situation? What are their needs, and how can they be met?
7 – When There Is Nobody to Answer Their Questions
It is easy for people to walk into a physical shop and ask a lot of questions when making a purchase. It's not like that when buying from online stores.
A report from Hubspot shows that 60% of consumers expect answers to their requests within 10 minutes. More reason you should be proactive with your support system. Sadly, many online shops are guilty of this.
Thus, an unresponsive website is a turnoff to many customers. When you fail or delay responding to customers' questions, you're indirectly giving them reasons for not making the purchase.
You can introduce a live chat feature to allow visitors to get their responses almost immediately without having to wait for long hours.
8 – Complex or Restrictive Return Policy
Do not make it difficult or nearly impossible for customers to return a product, especially their reasons are valid. Otherwise, chances are they will waive at pressing the 'buy button.'
Indicate in clear terms your returns policy. Depending on the product type, you may allow for a considerable time to see if they can still change their mind.
Also, be truthful to your words if you include a "return guarantee" policy on your products.
9 – Low-Quality or Using the Wrong Type of Visuals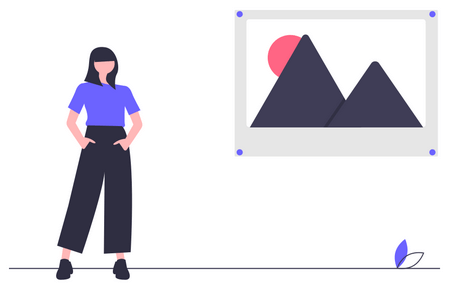 Think it doesn't matter the quality of visuals you upload on your store? Think again!
A survey indicates that 47% of US consumers point to high-quality product images as the foremost persuasive factor when considering a product purchase from a particular brand.
Besides being attractive, using the right high-quality visuals reflects the standard of your online store. The correct visual elements can help bridge the gap between a physical product and the online representation of it.
You can impress your visitors with premium-fit visuals and can move them through to the purchase funnel.
10 – You Did Not Include a Clear Call-to-Action
While high-quality visuals are vital, you should also include a persuasive CTA that tells your visitors what to do.
Remember, the right call to action wouldn't sound desperate. You can subtly write a converting CTA without being salesy.
Even small words can prompt your visitors to hit the buy button on your website.
Jared Spool, the founder of User Interface Engineering, calls them the trigger words. He writes: "Trigger words are the words and phrases that trigger a user into clicking. They contain the essential elements to provide the motivation to continue with the site."
Here's a list of some common trigger words that work;
Buy Now
Join Now
Get Instant Access
Go to Checkout
Get My Free Quote
Create My Free Account
11 – No 'About Us' and 'Contact Us' pages
New visitors especially are keen to know not only about what you have to offer or the quality of your products. They're also interested in knowing the people behind the brand and what their business stands for.
People don't buy what you do. They buy why you do it. And the 'About Us' page is the perfect section of your website to share your brand story.
An about Us Page, if adequately written, may encourage customers to have a level of trust in your web site. If you can't generate trust, chances are good; your sales performance will suffer.
In the same vein, the 'Contact Us' page helps users get to know about you. Your website should include an operational phone number and email address for people to get in touch with you.
12 – Not Being Mobile-Friendly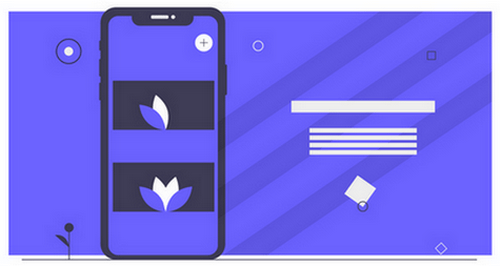 A study from ComScore discovered that 60 percent of consumers access the internet with their mobile devices.
In other research, 72% of consumers use their mobile devices for online product purchases every week.
The stats have said it all. Mobile searches are goal-oriented; they are a reliable source of increasing conversion rates.
Do you know? If your site's pages aren't mobile-friendly, you may experience a decline in mobile traffic. But once you make your site mobile-friendly, Google will automatically crawl and index your web pages.
13 – When Your Website Is Too Slow To Load
A slow website could turn your visitors off. Even a single loss in site performance can make bounce off visitors from your website.
According to a report from Akamai, a delay of 0.1 seconds is 'big' enough to reduce your site's conversion rate by 7 percent.
It underscores how crucial it is to keep your site in optimum performance. Not just to impress Google's ranking algorithm, but to keep your business profit high.
14 – You're Bombarding Consumers With Too Many Ads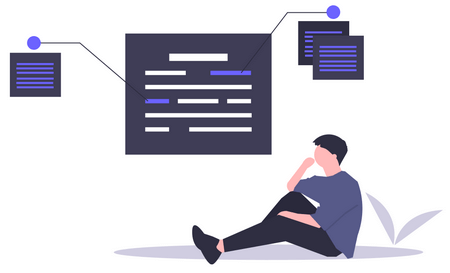 Even if your website is running on an ad-driven model, having too many ads can screw it up. Let's face it, too many ads are annoying to customers.
According to stats, more than 30% of users use AdBlock software or other adblocking plugins to restrict ads on web pages.
Use Our Conversion Tool to Boost Your Ecommerce Store
If you own an online store, the best way to improve your business sales is to make your customers' shopping experience as seamless as possible.
If you work on the number of things we discussed in this article, you will significantly increase your websites' performance.
Still, need help with boosting your eCommerce store customer experience? Make use of our conversion tool to analyze and increase your eCommerce site's conversion rate.
14 Possible Reasons Why Your Visitors Are Not Buying From You

Pritesh B is a digital marketer with a fortunate habit of learning from people around him. He has a master's degree in marketing management. He grew up in Pune and is currently working with Hummingbird Web Solutions. He is passionate about SEO and is a CRO (Conversion rate optimization) enthusiast. He is focused and result-oriented, but can also be a bit whimsical. You can connect to him via LinkedIn.