As a business owner, entrepreneur, or company, there is a continuous and concise effort to boost the online presence of your business or brand. This involves tonnes of investment and monetary expenses which are all aimed at attracting new customers to the business and keeping existing customers happy.
You may achieve your aim of attracting new customers to your business. But how many of those customers are actually buying your products. It is very much disheartening to have thousands of site visitors hugging your website daily and not buying anything from it. What then is the point? You may want to ask.
Many businesses face this problem of poor conversion rates on their websites and many more have crumbled from poor website sales. This is a trend that has to stop and this article in its own way outlines some reasons why your website may be having a poor conversion rate. It proffers some solutions that will help you boost conversion and turn your prospects into customers. It also introduces some resources that will help you increase your website conversion prospects.
Your website conversion prospects may just be low because of the following reasons:
1. Lack of Trust from Visitors
Visitors to your website may never end up buying anything if they don't trust your business or company well enough as to part with their money. Established brands do not encounter this problem. But new businesses and companies need to work on building a level of trust with their potential customers so that they may be confident enough to purchase.
In order to build trust, your business must cater to the needs of the customers and also have a great level of interaction and communication with them. Your content marketing section must be top quality and must engage with the customers in a very good way. Customers must be able to gather enough information about your brand from your content, there should be no hidden facts.
Your business must also have a proper plan for your customers and plan for them at all times. You do not want to be caught off guard by a potential customer's wants. Build a relationship with clients by inviting them to subscribe to your emails, hence you can always check on them regularly and let them know about new developments in your brand.
Clients also love brands that can show that they can help with their needs. Hence tell stories with your content of how you have helped others and about how your company helps. Also add testimonials from satisfied clients that have subscribed to, bought from and enjoyed your brand's services.
2. Difficulty in Buying from Your Brand
Your website conversion rates may also be low because your clients or potential customers find it too difficult to purchase products from you on your website. This may be as a result of a bad user experience on your website that puts many potential customers off. Hence make your website easy to navigate and understand. Also, clients may get put off by having to fill forms or set accounts before making a purchase on your website. Many clients are turned off by this and may just end up not buying.
These accounts are a way for you to get more interactive with your buyers. But if you notice a poor website conversion. You may want to take it down and work on your products and services. In the long run, when clients are overly satisfied with your services, they will have no fuss in signing up an account with you.
3. What is Your Value?
Do your customers know the true value of your brand well enough? Do they know how much they can benefit by purchasing or subscribing to your business?  It is very important to build a great value system for your brand. So that your clients will know what they stand to gain and how beneficial it will be. Create a very good sales promotion for your business that details all the numerous benefits they will derive, focusing less on the features.
Customers love things to buy things they stand to get a lot of benefits from. Ensuring that they get a great value for their money. Don't tell your customers the way you produced your new designs of pillows. Tell them that your pillows will ensure that they sleep better all the time. You get it, right?
Here are Some Resources That Will Help With Ensuring Greater Website Conversion
On our part, we have highlighted some resources that will help with ensuring greater website conversion.
WhiteSmoke Grammar Check Tool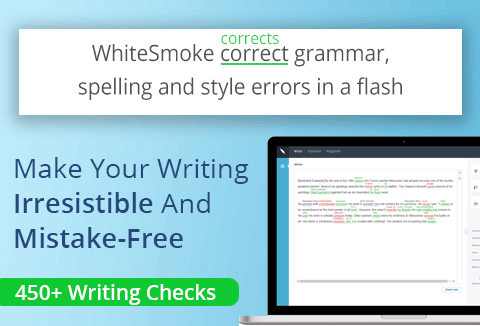 This tool will help you ensure that your written documents are pristine and error-free. It has one of a kind grammar correction tool which comes with features such as spelling, grammar, punctuation, style and plagiarism checker. It also has a translator and dictionary for over 50 languages, video tutorials, error explanations, and text enrichment. WhiteSmoke also comes with over 100 document and letter templates. Is fully integrated with Microsoft Word, Outlook, Gmail and a whole lot more.
SEOPop Pro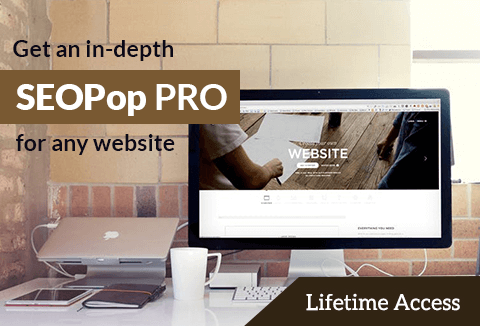 This tool helps you get the complete SEO picture of your site by offering Visitor Analytics, Social Network Analysis, Rank and Index Analysis, Domain Analysis, IP Analysis, Link Analysis, and Keyword Analysis. It also gives you access to Backlink & Ping, Google Adwords Scraper, URL shortener, Coe Minifier, Malware Scan, and many more utilities.
KeywordXP Ninja
This tool helps you get on top of Google search results by providing you with the exact long tailed keywords for your content. It finds long tail real keywords, provides keyword trend analysis, explores profitable niches in seconds. Gets detailed competitor analysis, provides customized domain searches, optimizes speed for search options. Displays suggested phrases from Google, eBay, Amazon, and YouTube. This tool will surely help boost your business when it comes to keywords.
50 Premium Responsive WordPress Themes for Every Business Kind
With this bundle, your business needs are solved as it comes with the perfect themes for any kind of business. The deal gives you 50 WordPress themes, is responsive in nature, has WooCommerce integration, one-click installation, translatable themes, is mobile friendly, has lifetime updates and a free and unlimited support. You have a great deal with this tool.
SiteGuru SEO and Web Analyzer Tool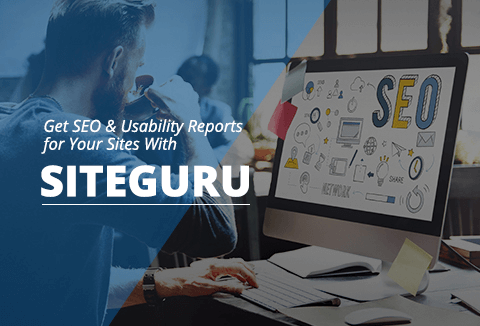 The site analyzer tool from SiteGuru helps you turn your business into a success. It helps you know common SEO issues, Usability Quirks, Technical Issues, Weekly Updates on website performance and is mobile friendly. It works to optimize your website by running complete audits on it.
You get all these tools at amazing deal prices on dealfuel.com.
Wrapping Up
Ensure that your website conversion is always optimal by keying into the points we have highlighted in this article and then also make great use of the tools we have reviewed. It is our hope that your business is fully optimized and reaps you the benefits you desire. Till next time, have a great time.
Reasons Why Your Website Is Not Converting & What To Do?

Bharti is an MBA by qualification, a Digital Marketer by passion. She is high on positivity and social media. She is an avid learner and explorer by heart. A serendipity lover, nature-seeker and full-time Believer! Apart from handling her new-found love, DealFuel– a daily deals site for web designers and developers with some really good deals and freebies, you can mostly find her escaping into the nature trails enjoying her digital detox away from concrete jungle.