TikTok is one of the most notable social media apps. Its user-base has increased to the following extent, with 800 million monthly active users and 20.33 million daily active users. TikTok has gained bags of popularity in this pandemic situation.
Almost all TikTok trends in 2022 are predominantly positive. Those, who use TikTok for marketing purposes, must check out the TikTok smashing trends to find ways for their marketing activities.
Whether you are a business owner who wants to promote your products or an individual to make yourself popular on TikTok, you must keep your eyes on current happenings and trends on this platform. It helps to find effective ways to achieve your objective or goals.
In this article, we check out some of the TikTok smashing trends in 2022.
Let's get started:
Brands & Influencers On TikTok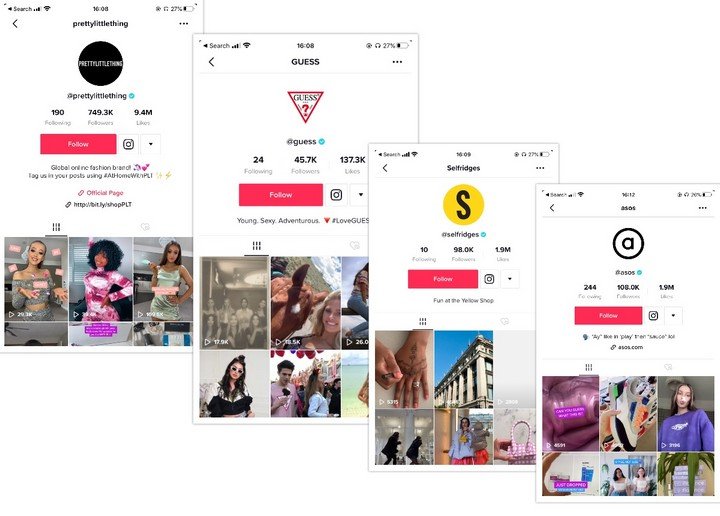 Some people may assume that TikTok is only for entertainment and amusement, but the game has now changed. It provides equal space for both marketing purposes and entertainment.
This platform allows posting all kinds of videos, giving people a chance to make themselves experts in different fields. From top brands to small-scale companies have started to enter TikTok to enhance their business.
Due to its popularity and reach, you could see a sizable increase in the number of brands and products, especially, those focusing on generation Z and millennials.
Drastically, influencer count is also increased. They have created a unique identity using this platform. Moreover, many brands have collaborated with them to promote their products or services. So, this is beneficial for brands to reach out to their target audience easily.
Modern Television For Today's Generation
From the beginning till now, TikTok never failed to attract generation Z. You could see, many teenagers were talking about this platform in their daily life, especially the word "TikTok."
The research study shows that, on average, TikTokers spend 500 minutes monthly on TikTok. On top of that, many of generation Z love to invest their time watching or creating videos on TikTok.
Also, nearly 98% of the younger generation own smartphones. They are less interested in watching traditional TV, particularly the scheduled content.
TikTok comes up with episode content; moreover, it offers multiple kinds of content which appeal to the younger generation.
Celebrities On TikTok Is Increased
On TikTok, you could see many celebrities from different fields. They like to spend their time on this platform to gain more exposure, particularly small stars who want to grow their fame.
If you are looking out to become famous on TikTok as they do, you should know how to buy TikTok followers to gain instant popularity and massive engagement.
Almost all celebrities and top stars consider TikTok to be the best platform to connect with their fans and boost their career growth by grabbing excellent opportunities.
Music & Songs Are Hearts Of TikTok
Songs & soundtrack are the hearts of TikTok, and this trend will never end. This platform is bundled with lots of music and songs; it allows the users to create short video clippings from songs.
Soundtracks have become an essential part of TikTok. Moreover, marketers can go for trending or popular songs for their videos.
On TikTok, you have a chance to get viral in one particular song. Hence music has that much power on this platform. Plenty of people will follow this method to get famous on this channel. On top of that, this music is used for challenges, so it becomes even more popular.
Memes Are Trending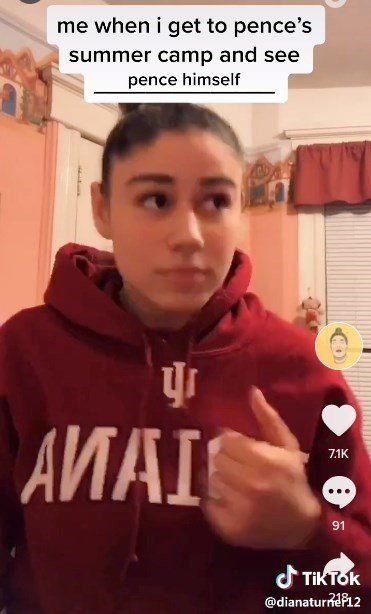 Memes are quite popular on all other social media, particularly in front of the younger generation. Many of the TikTok creators have created their videos by highlighting their memes in them. It is found that those videos get more from the audience.
Also, many of them have tried to create these types of videos. Actually, memes on TikTok make the audience think and interact with them. Overall, people like to engage with memes. Even you can promote your business using memes funnily and creatively.
Episodic Types Of Content Emerges
TikTok allows the users to create videos up to 60 seconds, but short videos (15 seconds) are getting more engagement among the audience.
Brands & influencers have found that creating episodic content is quite famous among their followers. So, they started creating video series on particular topics depending on their business or industry.
When you attract your audience to the first episode or series, it will generate buzz. It encourages them to continue your next videos to see what follows. This way, marketers can share more details or information in depth.
Branded Hashtags Have Reached Great Height
Hashtag challenges have become popular content on TikTok. Brands have realized the popularity of hashtags challenges. And started to create their hashtags challenge to focus on their target audience.
Marketers can build branded hashtag challenges for their business to make the audience create content based on their products or brands. It is effective to increase their exposure and reach in front of many new audiences.
Winding Up
TikTok has become the world's favorite app, which helps to grow your business successfully. Knowing what's happening on this platform helps to adjust your strategy according to that. Open your eyes and ears to check current currents and new features on TikTok.
I hope this article will assist you in getting aware of current TikTok smashing trends.
Author Bio
Anne Joseph is a passionate social media writer and working at Bouxtie. She has strong strategy skills in developing and managing social media campaigns. She loves to make new connections and enjoys the opportunity to work with social media influencers.
TikTok Smashing Trends for 2022 That Every Marketer Must Check
Editorial Staff at WP Daily Coupons is a team of WordPress experts led by Peter Nilsson.