Android is the top-notch winner in the operating systems for smartphones and no doubt that it runs more than half smartphones in the world. So, the developers are busy building Android apps and writing endless codes for the same.
Once the nerve-wracking job of building the app which includes writing codes, designing the display, trying to make it user-friendly, and also checking the compatibility with all devices is over, this is unfortunately not the time to take the back seat and relax.
No, we are not talking of some pending work or last minutes check-ups, but something else.
Well, we need to tell you that now you need to spend the time to figure out how to promote it.
Ah! You did it already by loading it to the play store, right? Wrong, no guarantees to get the app downloaded after loading it to the play store.
Why? Simple, because every day, there are apps for different sectors being uploaded and so your app might get buried in the huddle.
Also, there are plenty of apps in your niche which is your competitors.
But why it is so important to get the app downloaded? How will it actually affect you? To answer this, let's rewind a little and go back to the time when you decided to develop an app for your business.
You were doing perfectly fine and now you wanted to grow. You need more attention for this and the simple way is to get an app for your business. this will give you direct access to your clients and communicating with them will be much easier and straight.
Also, the cost was really less to compare the amount of return. In short, the cost benefits analysis made you decide to build an app immediately.
But, without the right attention from the users, it is all vain. In fact, it affects your ranking as well.
So, now you need to know about app marketing.
But we tell you something, it is not straight like app building. While building you had an organized and concrete route but to urge people to download it, means to deal with abstractness.
We here discuss the proven strategies that are successful in App marketing; especially with Android apps.
1. The App Should Be Useful
You have made the App to promote your business and this is your reason, but people should also have reasons to download it.
And what reason can you give them? Well, make a useful app. Make their life easier with your app. This can be tedious though as especially with service-related apps you really need to add features that will urge them to download it.
Let's take an example of an app for a consulting firm. You should provide your customers with details of the upcoming events, post blogs, send notifications for the services, rates, and offers should be clear and precise and try to inform them of all the activities which are happening in your business.
In short, make it informative and live. If you fail so, your app will be uninstalled as it is taking up the memory of their device.
Give offers and promotions and notify them frequently. Also, track their activity and if they leave in midway, give them a gentle reminder to log back and complete it. No one likes a dormant app, instead, communicate with them through the app and prove how useful it is for them.
Make an optimized app which becomes a part of their digital life.
2. QR Codes Are Great
This helps them to download it fast and quick. Out of sight is out of mind and so with the QR Codes, things are tad easy. You are targeting the generation with a smartphone which is their life with a mobile app. QR codes are the best way to advertise and inform them that you have the right technology to help them.
Add QR Codes to your website, business card, mailings (email and snail mail), receipts, or a storefront window, and brochures. These are places which are generally not missed by the visitors. So, give them direct access to your app with these complicated codes.
3. Advertising (Mobile, YouTube, And Social Advertising)
This is not new, in fact, we all what advertising is.  But, going for PPC or any other kind of digital advertising is different. Luckily, Google offers mobile ads to target users which is quite good news for you. while they are searching on their mobile devices, they are notified of the same.
Even when they are on the website, they are notified of the app by the company. This is amazing as you get the direct aid from the world's fastest search engine.
Whereas in social advertising, you can notify directly to the users who are your target audience. You can reach them with suitable demographics and interests. With this exclusive feature, you have the right information that the correct audience is watching and clicking on your ads.
4. Guest Blogging
It is a process which is now doing great in the field of promotion.
Write on technical blogs, information on the technological advances, and blogs which people will be interested to read and have an urge to know more. This is the most organic way to market your app.
Well, we do not mean that you write in the direct promotional way; rather gear up the topic like that. Ignite the interest of the reader to know and finally to download your app. A candid informative blog which will actually prove useful always work great.
Search engines are used to find information, and the search engines give results which are having information having the correct and the right info. So, this is the right place for you to appear in the search results and navigate the traffic to your app.
5. Hire Marketing Agencies
Well, if you are a busy entrepreneur and do not have much time to lay your hands on; the solution is to hire someone to work for you. There are plenty of marketing firms and agencies who are experts in the promotion.
All you need is to find the best ones and check the prices before signing the dotted line.
The best ones do not go in bargaining though, however, you need results and they will do so for you.
Inform them of your requirements, your targets, ask them for the feedback and try to implement the changes they suggest, as this is the way you get the right path to work with someone. They are the hired hands for you to reach the target audience.
One more thing, Android is the most popular OS in the world, and so it has a diverse customer base. There can be techies, business owners, teenagers, freshers out of college, housewives and plenty of other people at the receiver end. So, marketing for Android app is not at all easy; you have to be tacky and smart.
Professionals know the nuances of the job and they can do it well as they are more mature and well versed.
6. Upload Your App or Submit It to Multiple Stores
You have uploaded your app to the Play store and so you believe that you have done your job. No this is not enough, you need to upload it to multiple stores like the Amazon Play Store. This will help you meet the completely new audience which is not there on the play store.
Again, there are chances that you might go unnoticed in the overcrowded app store, but you might get the right attention in the other app store.
7. Always Work Hard to Make Your App Optimized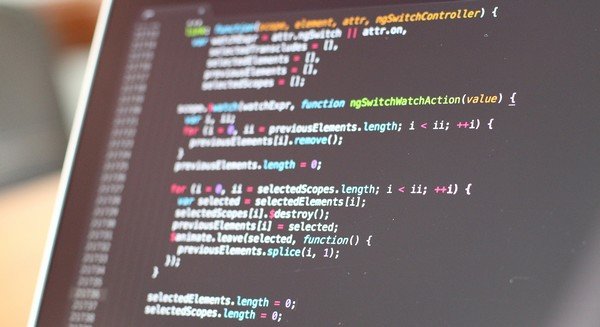 The application which is complete and has a good interface is likable among the users. No one like to block the space in the Android OS with useless and complicated apps. Sometimes, people submit the incomplete app, this is awful. It has the potential to blow your plan permanently.
Also, the algorithm will rank higher your app higher if it is complete and whole in the initial stages.
This always works for the download rates and so make the app more popular and encourages more downloads.
8. Launch a Free App and Offer Gifts on the First Download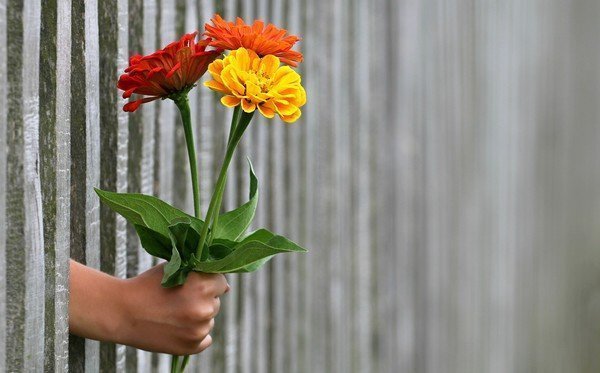 Well, most apps are free and later for upgraded versions, there can be a charge. Almost all service-based apps are free and so if you have plans to earn money from it, then make it free for your users.
This is the age of freemium, and everyone getting a lot of freebies from the online platform.
There can be a reward for downloading your app and the user will get more on the initial use. This is getting the right track and is absolutely safe.
9. Promote It Through Reviews
Reviews work a lot for the online platform. Even for shopping, eating out, watching move we all read the reviews. So, no surprises if you are getting the less amount for download because there is absolutely no review for your app.
People might not be getting the right feedback and information about your app, but reviews will give them the right feedback.
Conclusion
Getting the right number of downloads for an Android app/ apps is not easy at all, but with these pointers, you have the road map now. There are a lot of additional marketing campaigns, strategies, and tactics for you to know and try. They can be organic or paid, but these tips are your foundation for generating inbound leads for your app.
Author Bio
Justin Kemp is working as a Jr. content writer and blogger with Appzdevelopment. He can be seen blogging about digital marketing, SEO, SMO, PPC, etc.
9 Effective Ways of Promoting Your Android App
Editorial Staff at WP Daily Coupons is a team of WordPress experts led by Peter Nilsson.