How to Boost Your Website Traffic With Infographics
Infographics are everywhere. You can use infographics in writing blogs, include them in your website content, or link them in your social media posts. What makes infographics so successful?
Infographics are successful because there has been a great demand for visualized content. Newspapers had a 142% increase in visualized content between 1985 to 1994.
But compared to the need for visual content on the Internet, that seems nothing. Visualized information has increased on the Internet since 2007 by a staggering 9,900%.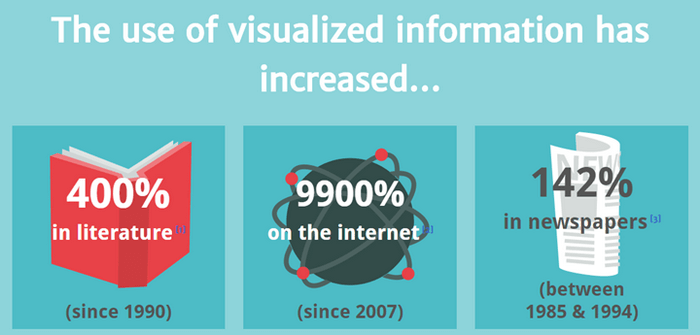 Image Source – NeoMam
People are visual. We don't think of words, for instance, in individual letters but images. When I tell you to think about a dog, you do not immediately think, "d-o-g." You probably will think of a picture of your pet or some other dog familiar to you.
There is a massive amount of content released on the Internet every second. If you want your business to stand out and your website traffic to increase, you need to use engaging and relevant visual content. It adds value to every content you release–more value to your content and more amount to your audience that consumes the content.
There is also an 80% in the consumer's eagerness to consume content if it comes in colorful visuals, like infographics.
What Is an Infographic?
Oxford describes infographics as information shown in a chart, diagram, and the like, so it is understandable and visually appealing. It is a combination of informative graphics and text in a way that's engaging to read and easy to understand.
People nowadays do not have much time to dwell on every site, and infographics are a great way to give readers a glimpse of the information your page contains, without pouring through every detail.
Text content is dense and harder to consume than visual content. A few hundred words of text content that can be made concise in infographics and consumed within seconds give more value to your site, thus generating more traffic.
Here are a couple of successful infographics to give you an idea of how compelling and informative infographics can be: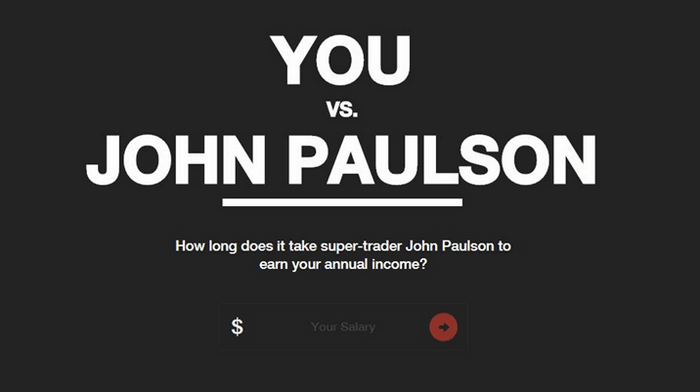 Image Source: You versus John Paulson by MahiFX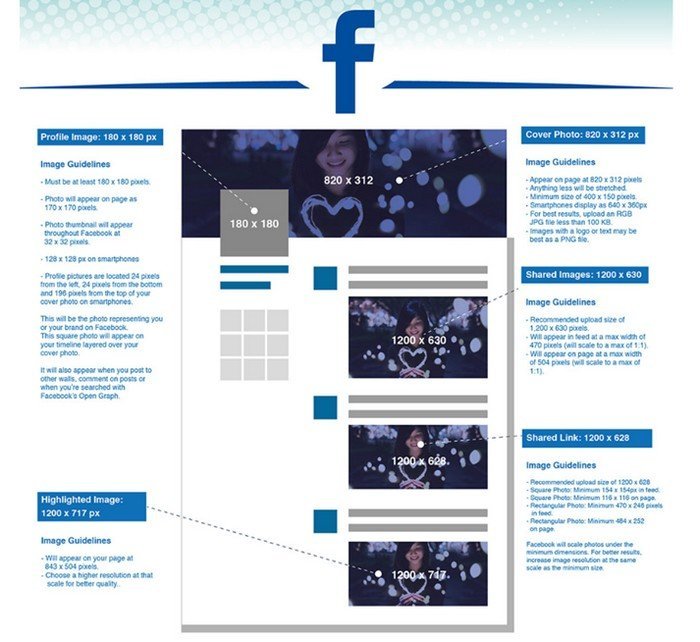 Image Source: Social Media Images Sizes Cheat Sheet by MakeAWebsiteHub
How to Write an Infographic that Boosts Your Website Traffic
1. Use Attention-Grabbing Headlines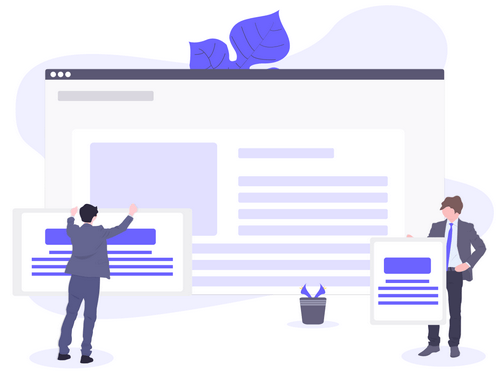 Headlines need to be bold, clear, and compelling to grab a reader's attention instantly. It should contain the main keyword of what the infographic is about. A good title is searchable, or at least already trending because of people's search intent. Vague titles can cause you significant traffic, especially if the headline you choose is not something people search to know more about.
2. Include a Clear and Compelling Introduction
Include clear introductions to your infographic, so you compel your readers, even more, to click on your content. You caught their attention through your headline, so you must follow through with good content, and your introduction alludes to that.
3. Include Subheadings
Add subheadings to add more meat to your content. You can add an infographic copy to give a further explanation that continues to tell your story. Subheadings are like book chapters that guide your readers through the course of your content and how your infographic will end.
However, make sure that your subheadings and text copy do not exceed 100 words. Otherwise, you might lose the attention of your readers, who clicked on your page for the infographic.
4. Tag All Graphs and Graphics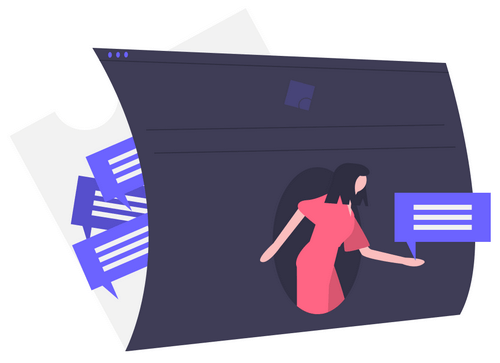 Infographics should contain fewer words, but use words that are simple and concise, so the text on your infographics are useful and entertaining. In infographics, less text is better, so you need to make sure your images, graphs, and graphics are self-explanatory or can be woven together to bring out the full story you are trying to convey.
5. Use Actionable Words
Even if you are highlighting an infographic, the aim is still to communicate to convert. Provide actionable words in your copy that urges readers to act on something, like read further along with your content, view the infographic in greater detail, or learn more with another content that supports the story of your infographic.
Use present and active tense in creating your company so that it sounds stronger, dynamic, and more compelling.
For instance, there is a stark difference between the statements "fans went to the first football game open to the public after lockdown," and "fans hurriedly dash to the first football game open to the public after lockdown." The latter makes the reader want to dash to the football game themselves. There is urgency, and the words are very descriptive too.
6. Make Data Interesting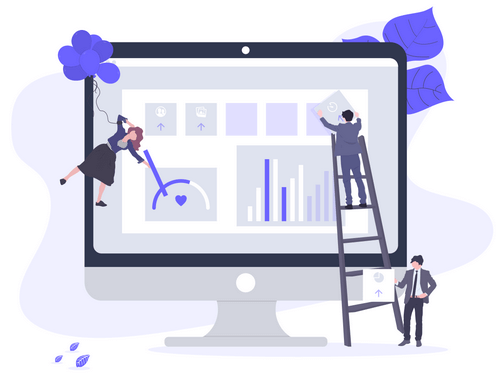 Infographics are a smart way of transforming data into numbers and images that tell a story. Be mindful of the context of your content because you cannot just include all data you find underneath a keyword or key phrase. Every information you translate into an infographic should be cohesive and should make much sense to your readers.
Remember, the content needs to be useful to them. If it is not helpful, or if you have a mash-up of data that do not tell the story clearly, then your content, no matter how well-designed it is, will not create website traffic.
7. Make the Infographic Appealing
Design is such an essential aspect of infographics. The compelling headlines, subheadings, creative copy, and data in your infographic will all fall to waste if the design element fails.
Your design needs to be contemporary, relevant, and visually appealing. You can use different infographic websites like Canva, Infograpia, and Venngage.
Design experts also like to use Adobe Photoshop and Adobe Illustrator in creating professional-quality infographics.
Adobe Illustrator is famous for design logos, fonts, presentations, alphanumerical images, banners, and flex. This vector-based graphics program, however, can also be used to create stunning infographics because it can create images irrespective of size. You can learn different tips and tricks to boost your Adobe Illustrator skills to start creating infographics in top professional quality.
You can also use Adobe Illustrator together with Adobe Photoshop to customize your elements and images even further. There are different Photoshop tricks and features you can optimize to make your infographics stand out even more.
Much content is created through Adobe Illustrator and Photoshop. Even on Microsoft Office tools, it can also be created into an infographic by a simple PDF editor tool. Use the best PDF editor you can get, like Adobe Acrobat or Nuance Power PDF, to get the best features out of a pdf management software to your website's advantage.
Conclusion: Infographics Take Your Content Further
Boosting your website traffic through infographics is a smart way of optimizing visual content for your webpage. The best SEO strategies do not have to be expensive or require a significant overhaul. Most of the time, it is all about maximizing the potential of whatever works for your SEO.
If you are already producing high-quality content with the most important web design elements, then go a step further by creating amazing infographics on your website. Take your content further and see website traffic increase for continuous brand success.

Mayleen Meñez used to work in media before finding her true passion in NGO work, traveling the Philippines and Asia doing so. She homeschools 3 kids and loves reinventing Filipino dishes. She is a resident SEO writer for Softvire Australia and Softvire New Zealand.