Website redesign is a big undertaking. It helps you start afresh, optimize core features, and remove any outdated elements. These changes are necessary because if the website is outdated, it starts losing the audience. Experts recommend updating your website at least once a month and redesigning it every 3 to 4 years.
While website redesign is necessary, it can also be risky. It is easy to lose your SEO standing and traffic if you make mistakes.
This article explains which mistakes you must avoid to keep your SEO safe and maintain a good ranking.
1. Poor Navigation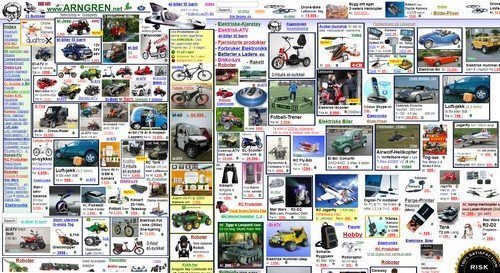 This is a deal-breaker for many website users because it has a big impact on the experience. Most users will expect your website to follow a particular structure and navigation order. If you deviate from this order, they will have to spend time figuring your website out. This impacts the user experience.
Make sure your website navigation is straightforward and predictable. The goal of any website design is to draw focus to the products/services. The more time people spend trying to understand the website structure, the less time they will spend on the product.
Poor navigation also makes it difficult for search engine bots to crawl your website. This will lead Google to conclude your website isn't user-friendly, which is a ranking factor.
2. Forcing People to Exit the Website
Linking is an important aspect of any SEO strategy. Most websites include multiple internal and external links as a part of their SEO campaign. However, it is important to be smart with these links. If you include too many that lead to third-party websites, you'll lose audiences.
Link building is all about striking the right balance. You want the SEO boost it gives you without sacrificing your traffic. Here's a look at what you can do for best results:
All outbound links should pop up in another window.
Ensure the links are relevant to the content and provide additional information.
Make sure there's a brief introduction to the content in the link in your article/copy.
Don't go overboard in linking and only add as much as you need.
Use good anchor words that tell the readers what the link will contain.
It is also important to include internal links that take users to related content on your website. This will increase session times and improve conversion rates.
3. Poor Quality Images and Graphics
Images and graphics are pleasing to the eye. That's why it is important to include them on your website. But these forms of media can also cause harm if they're not utilized correctly. The last thing you want is for the images to be blurry and indistinct.
All website images should be optimized to deliver superior performance. Make sure every image has a small file size without any compromise in quality. That will lighten the file size of the page and improve load times.
It is also important to ensure images fit the theme of your website and are relevant to the content.
Add alt description to your images to make them more visible to the search engine bots. You can also use keywords as image tags to ensure they seem relevant to Google.
Also Read, Reasons Why Your Website is Not Converting.
4. The website is Not Secure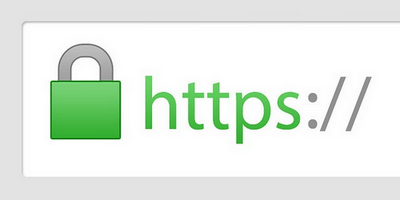 Google takes website security seriously and will only rank sites with SSL certification high on their search engine results pages. That's one reason why websites without SSL certification are tagged "Not Secure" in the address bar.
Google admits that the SSL certificate isn't a full ranking factor, but it is a tie-breaker. Which means if one website with SSL is pitted against another without SSL, the former would win the higher rank.
If you want to remain on top of the SERP, it is important to invest in SSL certification. This security will increase a user's trust in your website.
5. Little to No Content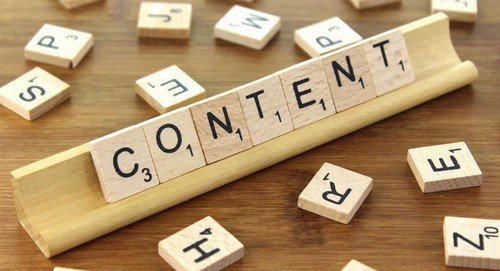 Every website needs good-quality content. It doesn't matter if you have stellar graphics and great images if there's virtually no text present. Google relies on text to determine the relevancy of a website to the search query.
The search engine giant recommends a minimum of 300 words per page, but that's not enough. Studies show the highest ranked website have anywhere between 1,000 to 3,000 words on average.
This indicates that it is important to include long-form content in your pages. Long content combined with backlinks and optimized images form the perfect formula for good ranking.
Many website designers don't focus on content when they create a website. All the content on your old website has played a vital role in keeping your rankings up. It is important to make sure your current site also has optimized and well-written content.
It is also important to make sure the website doesn't have any duplicate content. Many people just copy and paste content from their older website into the new one in hopes of creating the traffic flow. Google can deem this as duplicate content, which is why it is a good idea to start from scratch.
6. No Headlines or Metadata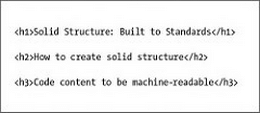 Headlines (H1 tags) and metadata help Google crawl bots recognize your content. Without headlines and metadata, Google will have a harder time and that will impact your search engine rankings.
Headlines let the users and Google know what the content or website is all about. They determine whether the user will click on your link or not. An attractive headline informs the user about your content, includes compelling facts or numbers, and creates a sense of urgency.
Headlines also compel visitors to stay longer and encourage them to read the content in full. Metadata provides summaries that are visible on search engine results pages. They provide additional incentive for a person to click on your website as well.
If you avoid these mistakes, your newly redesigned website will function well and get good organic traffic. Just make sure your website is mobile-friendly, quick to load, and optimized for search engines.
Author Bio
Derek Luise is working as a Jr. content writer and blogger with Ranking By SEO. He can be seen blogging about digital marketing, web design, SEO, SMO, PPC, etc.
Top 6 Website Redesign Mistakes That Can Be Harmful To SEO
Editorial Staff at WP Daily Coupons is a team of WordPress experts led by Peter Nilsson.