The Ultimate Social Media Bundle Review
The world is fast becoming a digital empire. You can stay at home and promote your blog or brand on various social media platforms. However, you need specific templates and fonts to stand out and make amazing banners on social media.
Consequently, Pixelo launches the ultimate social media bundle. The primary aim of this social media bundle is to assist you in achieving your social media goals. This product comes with many templates and fonts that will save you a lot of time and effort.
The ultimate social media bundle is unique. It is suitable for a wide variety of users, including bloggers, restaurants, photographers, and others. The packages in the pack are also easy to use and affordable.
The exceptional functionality of this product is a result of the social media bundle's critical elements. The product contains 20 fonts and about 2400+ social media templates. It also has animated templates suitable for different purposes. It is also ideal because it is fit for a variety of social media platforms, including Instagram and Pinterest.
Packs In the Ultimate Social Media Bundle
There are several packs included in this social media bundle. There are specific bundles for various categories and social media platforms. They include;
Twitter Social Media Template Pack By Poego Social
This pack is a twitter-based template with a lot of features. It makes available the opportunity to evaluate your twitter photos, videos, profile pages, tweets, and links before upload. The page template is suitable for desktop, mobiles, and tablets. The key features of this pack include;
Highly flexible icons, images, and texts.
Guides to give you perfect pictures.
Perfect organization and branded layers.
Integration of high-resolution PSD files and many more.
Pinterest Social Media Template Pack by Poego Social
This template makes it easy for you to pin your page in seconds. It is suitable for making profile pages, carrying out marketing campaigns, pin, and many more. The page template is ideal for desktop, mobile, and tablets. The key features include;
Highly customizable images and icons.
Create amazing simulation for tablets, mobile, and desktops.
Standard resolution PSD files.
Perfectly organized and branded layers.
Inclusion of the user guide in PDF.
Instagram Social Media Template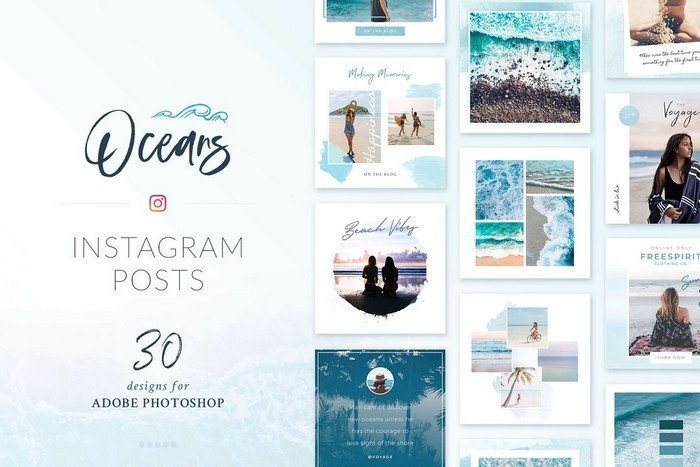 There are varieties of Instagram template for Instagram posts. Poego Social creates all the models. Each of these templates has its unique features and is suitable for a variety of platforms. These templates include;
Instagram Posts Oceans Pack.
Posts Forest Packs.
Posts Mountain Packs.
Posts Pastel Pink Pack.
Posts Gold Pack.
Posts Cities Pack.
Posts Mountain Packs.
Posts Oceans Pack.
Stories Cities Pack.
Stories Forest Packs.
Stories Pastel Pink Pack.
Stories Gold Pack.
Categories of Social Media Templates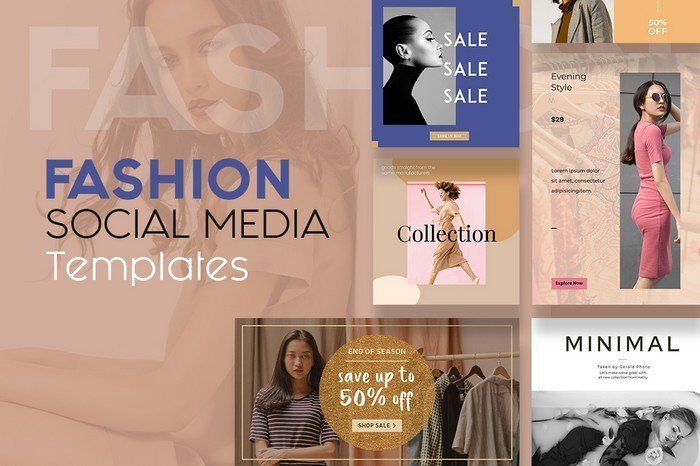 The ultimate social media bundle has templates in many categories. InkyDeals create the models of these categories. The major types of this social media template include;
Fashion
Business
Furniture
Restaurants
Travel
Holidays
Magazine blogs
Each of these templates also has its specific features. They are also suitable for a particular purpose. You have the luxury of choosing the most appropriate model for you with options in each category.
Animated Templates
The ultimate social media bundle also contains an animated social media template that is suitable for;
Creating fantastic Instagram posts.
Designing amazing Pinterest graphics.
Scheming great Facebook cover photos.
The social media bundle contains about 16 different animated models with unique features. Templatezuu creates the templates. These animated templates include;
Six unique animated stories template.
Animated Instagram stories template.
Animated Gradients.
Animated Quotes Templates.
Animated social actions.
Animated minimal Instagram post.
Animated Duotone Stories.
Animated painted masks.
Animated Burning Stories.
Animated film Frame.
Fonts in the Ultimate Social Media Bundle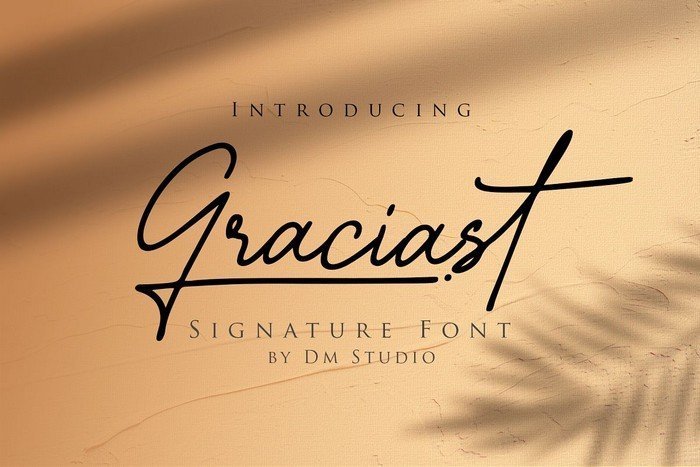 Fonts are an essential part of designs and creativity. Aside from being legible, the right font must also be catchy and attractive. These features will ultimately help you improve your readability and pass your information across relatively easily.
This ultimate social media bundle contains about 20 unique fonts. DMLetter Studio creates these fonts.
Graciast Signature font; suitable for social media.
Beauty signature; an amazing handwritten lettering.
Hellena; handwritten font.
Ruthyne; Handwritten typeface.
Bethalia writing lettering.
Hachiko handwritten typeface.
Omerta signature.
Janethville font.
Brightside brush font; Handwritten.
Lemon Torte; A fantastic crafty font, couple solid and line.
Bubble mint.
Angry Monsta; a humorous typeface with scribbles.
Conclusion
Social media is a crucial tool for branding and marketing in these modern days. Likewise, it brings about ease of promoting brands and businesses without necessarily having to be physically present. Consequently, Pixelo also came up with the ultimate social media bundle to further ease this process.
This ultimate social bundle has a lot of elements that make it suitable for a variety of people and categories. The package has several templates, fonts, and brushes that are useful in many regards. The bundle is ideal and flexible, and of course, it certainly gives the value of its cost.
Editorial Staff at WP Daily Coupons is a team of WordPress experts led by Peter Nilsson.