How to Write a Creative Description for Your Facebook Posts?
Sometimes it is hard to figure out which post will get maximum exposure. Experts are always in search of ideas that works perfectly to get the attention from maximum users. Therefore they keep on experimenting with multiple ideas to identify the best one that will be shared multiple times and will get huge likes and clicks.
When fabricated, Facebook posts have some sort of uncertainty attached to them. You may wonder how to create a stunning post that works perfectly for your target audience.
Keep in mind that each post idea will not work for all as every Facebook page has its own unique nature and user expectations are different for different pages. We have listed tips and tricks to streamline your Facebook posts and observe your watcher's graph reaching towards its peak.
Provide Valuable Information
People are more prone to the content that contains information. Besides having a goal of directing the users towards your website, never try to over promote yourself through too much appreciation and praise. Rather include dynamic content in your posts that they can relate with it.
Also, don't provide all the information in your one post, instead inspires them through compelling valuable facts and figures that connect with the content in your website.
In order to make your website more prominent right in front of your target audience. You can embed Facebook like Widget parallel to the content, where visitors can view the most recent posts on your page and can become your follower as well. If you are not aware of how to integrate this widget. You can take the help of a company offering web development services.
Don't Forget to Embed Link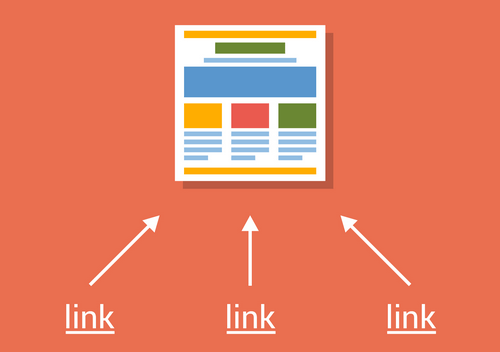 A post that leads to nowhere has not much significance and is of little to no value for your online image. The foremost reason to fabricate a post is to make users incline towards your website. So, don't hesitate to include a referral link leading them to your website.
Before embedding that link does mention a solid reason for clicking the link. Back in 2014, Facebook recommended to "Use the story type that best fits the message that you want to tell – whether that's a status, photo, link or video."
Never Beat Around the Bush
Users don't like to engage with a post that spreads negativity. Inspirational posts that are life-changing or entertaining posts that trigger emotions have the potential to receive a positive response from users.
Unique posts with a little touch of humor can get loaded with huge feedback and lots of shares. The post content that differs from people's sentiments and beliefs and is considered controversial. May get appraise by most of the audience but will fade into insignificance after a period of time.
Post that is meant to teach the audience about a certain topic or some specific issue is discussed in a more simple way has more chances of achieving boost.
Include Visuals
Visuals like images, videos or illustrations have the power to provide meaning to textual based information. In order to capture the focus of your audience, don't neglect visuals. Make sure that the visuals relate to the content of the post because a relevant image adds more value to the content.
The buffer says, "88% of the Facebook posts we studied are images, and they receive 37% more average interactions than those without photos."
Visuals are captivating and it is easy for the reader to remember the context of information provided in the post. Also, you have the leverage to post an image summarizing the information of the post on your website.
Keep It Precise
The Facebook platform is crowded with a bunch of posts that are trifling and have no essence or worth in them. Meanwhile, if you are sharing content fully packed with multiple ideas. It will be difficult for users to fully comprehend the messages. These days, people mostly prefer to skim through the content, instead of going over the whole story.
Include necessary details in fewer words with the addition of powerful keywords all along. The keywords should be relevant to the post and make the post more compelling so the users want to click on it to know more.
Deploy at Right Timeframe
Organizing a schedule for publishing your posts is compulsory. As Facebook is always flooded with posts circulating all across the platform and in the presence of other trendy posts. Your post may not acquire much boost and could be neglected. The idea is to publish it when few people are sharing the content and you will have a chance to stand out from others.
This helpful infographic published on HubSpot depicts that "posts published after hours (5 pm – 1 am EST) see 11 % more interactions than those published during the work day (8 am – 5 pm) and 29% more than those published before work. (1 am – 8 am EST)".
So, consider publishing it in non-peak hours when the platform is not jam-packed.
Final Words
Facebook is now having the status of a giant in social media and has become a major influence for marketers. Now they fabricate strategies to receive maximum response against their posts that are either through the businesses page or in the shape of sponsored content.

Bilal Imtiaz is an Online Marketing Specialist with more than 1 year of experience in Digital Media and is currently SEO Executive at Unitedsol, a leading e-commerce web design and development agency. Over the years, Unitedsol has successfully delivered projects in Magento, WordPress, WooCommerce, Joomla and other CMS/shopping cart platforms. You can find him on the LinkedIn.