7 Ways in Which Voice Technology Will Transform Your Business
According to Gartner prediction, 30% of all searches will be done without a screen. That is not all; ComScore data suggest that 50% of all searches will be voice-based by 2020. Smart speakers and smart assistants have also become an integral part of our lives and are transforming how we communicate and shop online.
Gone are the days when you something and the voice assistant understands it as something else. Thanks to advancements in natural language processing, voice technology has matured tremendously and can easily accurately detect and take action on your voice commands.
How will all these developments impact your business? That is exactly what we will look at in this article.
In this article, you will learn about seven ways in which voice technology will change businesses in the future.
Artificial Intelligence and Bots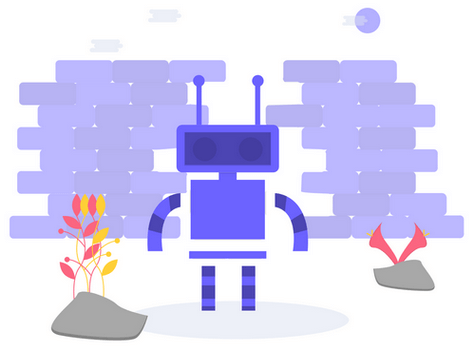 Just like voice technology, AI-powered bots have matured significantly in the last few years. Gone are the days when bots are only used to offer predefined responses. Today, they are smarter than ever before and can learn and adjust according to the situation. We already see social media bots and interactive voice bots on websites.
In the future, we will also see the introduction of voice-enabled API that will open a world of opportunities for AI developers to create unique applications and use cases. It will kickstart a bot revolution powered by AI, which would help businesses in automating and streamlining their processes and achieve higher productivity and efficiency with fewer resources and effort.
Contactless Payments
Many companies are still skeptical about blockchain and cryptocurrencies and are not fully sure whether they should jump on the bandwagon or not. It has created a window of opportunity for voice-enabled payments or contactless payments.
With the majority of users already having access to smart speakers and smart assistants, the use of contactless payments will grow exponentially in the coming years. Businesses need to adapt and start thinking about their payment strategy for the future. Companies that have a first-mover advantage will gain a competitive advantage and take the lead over their counterparts.
Emotion Analytics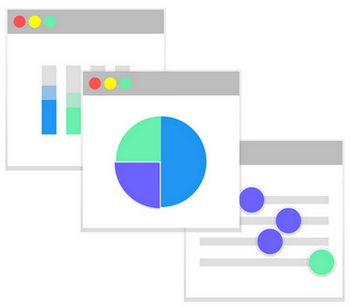 Just like every other facet of a business, voice revolution will also impact analytics. We will see the dawn of advanced emotion analytics, and it will soon become the future of analytics. Applying artificial intelligence on emotional analytics will unlock the power of accurate and timely decision making without any human involvement.
This way, you can take the right decisions at the right time without having to spend time building consensus and go through layers of hierarchy.
Customer Service Will Turn Over a New Leaf
Google already demonstrated that Google Assistant is capable of calling restaurants to place orders for food. We might see other players come up with something similar in this space. Developers will look to create technologies that remove the barrier between consumers and businesses and make it easy for them to communicate with one another.
Don't be surprised to see businesses hiring and even relying on voice-enabled bots to handle customer service and support in the future.
You might be talking to a bot instead of a human when you call the customer support department next time, so you need to be prepared for it. Even though you might notice the difference as these bots can effectively replicate humans when solving a customer query.
However, there is still a long way to go before every business adopts these bots for customer support. These bots can communicate company information over the phone, just like a human customer support representative.
Paradigm Shift In Advertising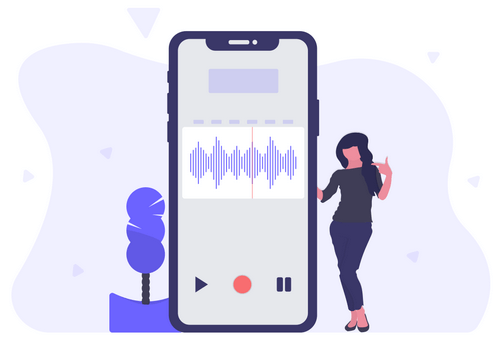 When users interact with everything with their voices, including ads, brands will have to change their advertising and marketing strategies. That is where a digital marketing agency can help them. The day when consumers will speak to digital displays is not far away whether they are installed in bus stops or shopping malls.
Devices like Amazon Echo have already transformed how consumers communicate with brands. Businesses need to develop a voice-based advertising strategy to make the most of this growing trend. Businesses who fail to adapt to this change will struggle to survive in the future as they will not be able to attract new customers.
Auto Conversation Recording Will Be The New Norm
We might see new applications being developed, which would enable businesses to record stakeholders and board meetings, employee interviews, and even essential phone calls. Moreover, as the voice technology matures. It will also be able to extract data and create text-based minutes of the meeting from it automatically.
So businesses can easily track what points have been discussed in previous meetings. It will allow businesses to cater to their stakeholders and user needs in a much better way as they can make necessary changes in the light of their feedback.
Voice-Based Search Queries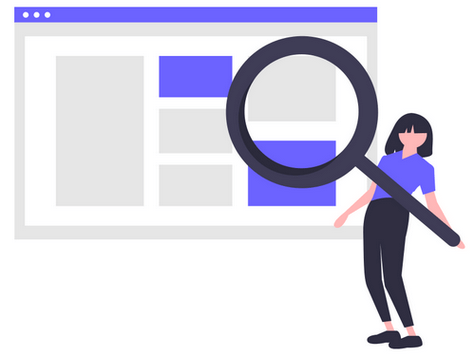 As mentioned before, most users prefer to use their voice as input when they have to search for information online. It is not only more convenient but also more effective. Who would type a search query when they can speak it? No one, right.
Search engines like Google are already receiving more voice-based search queries than text-based ones, and we might see this trend continue in the future. From a business perspective, this means that you have to change your SEO strategy and focus on voice-based queries.
Optimize your website and content for voice search so it can show up in search results when a user searches for a related term. Focus on long-tail keywords and try to fulfill searcher intent. Try to answer users' questions instead of optimizing for keywords, especially if you want to rank for voice-based queries.
You can also optimize your content to feature-rich answers and featured snippets. Rewrite the content even if you have to and use a conversational tone. It will increase your chances of ranking in voice search.
How will advancement in voice technology impact businesses? Let us know in the comments section below.
Irfan Ak is a digital marketing strategist & a guest blogger on various websites. He is currently associated with Branex Inc which is a leading Toronto web design company He has worked with various other brands and created value for them.