How Digital Marketing Will Evolve in 2023
Trends in digital marketing continue to direct brands and organizations to the best possible ways to get leads and increase conversions. It amplifies the platforms substantially for ads, promotions, partnerships, and distribution goals.
It is why a strong online presence is crucial in the digital marketing industry. Advertisers need to stay updated. They need to continue adapting to the latest strategies in retaining their strategic advantage as a brand.
Check how digital marketing will evolve in 2023, and adapt your strategies immediately, so your brand is not left out.
How Digital Marketing Will Look Like in 2023
1. Digital and Marketing Transformation
Several businesses are now putting in digital transformation initiatives to address issues like a lack of focus on seamlessly integrated strategies, tests, and optimizations. To add to that,  communication breakdown is also a common problem among digital marketing teams.
These issues cannot be ignored because they diminish a brand's opportunity to expand successfully through digital marketing.
It is why marketing teams need to continually adapt and evolve in lieu of the times and trends. Skills also need to increase, mainly because there are new technological developments and tools that continue to emerge.
Digitech innovations for business, for example, are pushing businesses to adapt their digital strategies, like incorporating the use of AI or Artificial Intelligence in digital marketing.
Other cloud-based technologies are on the rise. For instance, Machine Learning now enables better automation, allowing an "always-on" feature for various marketing activities.
2. Conversational Marketing Will Be a Staple
Conversational marketing is all the rage now. Audiences and consumers prefer a conversational approach, even if they know they may be talking to a chatbot. Since people are hardwired communicators, it is not shocking that it is commonly accepted for conversational marketing.
Brands have responded to the demand, especially since more than 82% of consumers want an "immediate" response to their queries or concerns.
Through Conversational Marketing, real-time and one-on-one connections between customers and brands are established. Here are some examples of a chat messaging system using conversational marketing:
This marketing strategy is now available across various networks and platforms. It allows advertisers to engage with their audiences and customers on varying screens, websites, and time frames.
Social commerce employs multiple techniques of SMO (Social Media Optimization) to take advantage of the chance to increase their brand and generate revenue.
3. Shoppable Posts and Social Commerce
Social media is for Social Commerce, similar to eCommerce, but through social media platforms instead of shopping sites. Typically, a brand will have an eCommerce site and also sell through its social media platforms.
Social commerce uses different SMO (Social Media Optimization) strategies to take advantage of every opportunity to boost its brand and generate sales.
For example, in March 2019, Instagram introduced Instagram Checkout. Instagram (IG) users can now complete their purchases within the IG app. Out of the approximately 1 billion Instagram active users, 90% follow trending shopping brands. Here are some examples of IG's shoppable posts:
4. Interactive Content is Trending
Anything that users can click on, swipe, or interact with online is interactive content. 93% of marketers rate interactive content as highly efficient at communicating information.
Quizzes and polls, virtual reality advertisements, 360-degree videos, and embedded calculators are included in the interactive content.
These formats use state-of-the-art marketing technology, which offers people an immersive and interactive experience. Here is an example of a successful 360 VR video:
91% of consumers actively prefer interactive content. It is fresh, and different, and customers like it. Buyers connect more to brands and engage more in the sales process.
Interactive marketing is more persuasive, but it also offers more successful leads and conversions in businesses.
Here is another sample of an interactive website from Nurture Digital, an interactive portfolio website for a digital product agency.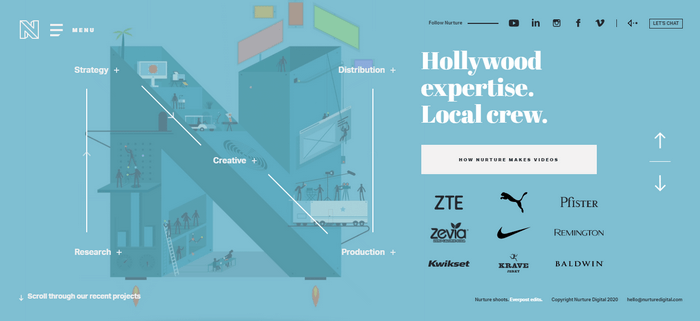 5. AI-Based Automation
More and more brands are using AI-powered technology for automation to support their marketing efforts.
AI is behind voice search and Smart Assistants technology. It is the technology behind chatbots, currently revolutionizing the customer experience.
AI technologies and automation aim to take some of the hard work out of selling so that marketers can concentrate on marketing campaigns and deliver a better consumer experience.
Human marketers are still crucial and are even more critical than ever. The goal is not to human marketers out of their jobs but to focus on high-quality marketing tasks.
However, the emergence of modern technologies like big data, predictive analytics, and consumer targeting challenges digital marketers to step up and gain new expertise in these new tools.
With hyper-personalization and on-scale marketing interactions, consumer service is enhanced by automation.
6. Customer Empathy
The pandemic led 76% of customers to develop new patterns, routines, and activities. Out of this group, 89% responded that they would be keeping these new habits.
Sales for new products also increased, which consumers plan to keep using amid the pandemic.
This is why eCommerce business owners need to be quick to pick up the latest trends and demands brought about by their target market. Gartner mentions that CMOs need to be proactive in tracking these changes to customers buying behaviors.
Currently, people feel vulnerable. Empathy is very powerful. Consumers are also looking for brands that show compassion towards their plight during this trying time, increasing their customer engagement efforts and social media listening.
In this way, you get the best insight into what is needed by your consumers at the moment.
7. Compelling Campaigns with Storytelling
Use storytelling strategies to launch attention-grabbing campaigns, especially if you are launching or relaunching your business online. People not only follow your brand but the story behind it. You can include multimedia elements like stunning videos or pro-grade images.
Dove, for instance, created an ad highlighting frontliners' courage and dedication. Burger King released material emphasizing the need for social distancing and staying at home. Storytelling is a great way to pay it forward to your brand's consumers and followers by giving value to them and the community.
Coca-Cola company also released a couple of online films celebrating perseverance and the human spirit's power amid the pandemic. The films were shared via social media and other digital channels when the pandemic decreased and societies return to a new normal.
The company titled the films "For Everyone" or "Por Todos" in Spanish and ran across Africa, Asia, Spain, and Latin America. The second film is titled "To the Human Race," which revives a 2010 spot, showing in Asia and Latin America.
8. Good Content and Context Still Matter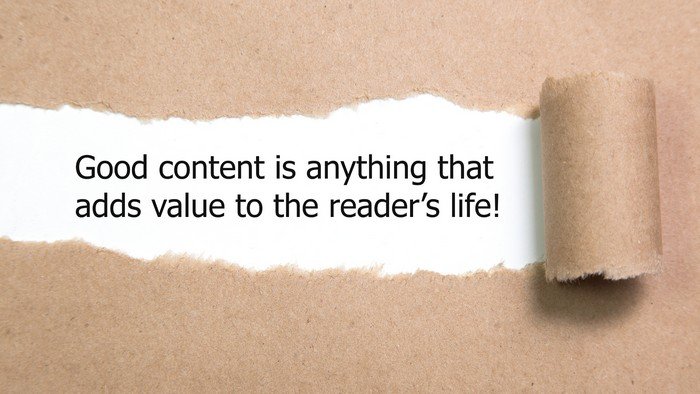 Content marketing is a brand's best move forward. It remains an integral component of digital marketing, although the content focus is growing.
Quality will still matter, but now there's more focus on context and targeting. Google is establishing a deeper, more comprehensive understanding of online content.
Since Google keeps updating its search algorithm, brands need to keep up. The Google search engine is updated continuously, so it better understands user search queries' natural language.
Instead of pursuing the latest SEO trends, ensuring site speed, establishing useful backlinks, and well-written content is vital.
Content marketing will continue to play a critical role in digital marketing. Google prefers high-quality content preferring in-depth, reliable, current content closely aligned with user intent.
Content marketing is essential because 88% of B2B content marketers believe that content creation helps their audience see their company as a reliable and trusted resource.
Conclusion: Digital Marketing is the New Normal
The prevailing thinking is that things will return to normal soon, but experts predict some level of social distancing still needs to be observed until 2022. It is unwise to put marketing on hold until the crisis is over since we do not know when that would be.
The pandemic has also created lasting and irreversible impacts on society. It has changed the business landscape in the consumer industry. It has also leveled the playing field for both big and small enterprises and businesses.
Health organizations want to avoid involving consumers in research at this time. However, Gartner's Frances Russell notes in a recent article that many marketers have seen actionable results from surveys pertaining to COVID-19.
People are responding to our surveys and conversations to understand the human impact of the pandemic.
Using digital marketing helps brands optimize marketing strategies in the most cost-effective and measurable methods. Digital marketing provides an opportunity to reach the global marketplace without the usual costs of global marketing.

Mayleen Meñez used to work in media before finding her true passion in NGO work, traveling the Philippines and Asia doing so. She homeschools 3 kids and loves reinventing Filipino dishes. She is a resident SEO writer for Softvire Australia and Softvire New Zealand.