Obviously, there are days when each of us understands that it is time to save their money. The thing is that sometimes it is hard to do without the loss of quality. Still, we all realize that quality is the most important aspect of your deal. This is what makes your online project a go-to place. Thus, it makes people want to open your site again and again.
So, what should you do?
For these simple reasons, TemplateMonster prepared a fresh sale with amazing discounts for you. In a word, with its help, you will be able to save up to 70%! Would you like to know more information? Let's see how it works!
To start with, any 

WordPress theme

 has 25% discount;
Secondly, Landing page themes have 5%;
Next, 

Magento themes

 prepared for you 45% discount;
Plus, 

Shopify templates

 has 45%;
Moreover, 

PrestaShop

 has 45% discount;
Then, OpenCart has 15% off;
All the

Joomla templates

have 30% discount;
30% is the discount for Drupal templates;
Any website template has 30% discount;
Any WooCommerce theme has 45% discount;
Additionally, Moto eCommerce themes have 40% discount;
What is more, any MotoCMS3 template has 40% discount;
To finish with, ZenCart and VirtueMart have an impressing discount for you! It is 70%!
By the way, all the other products will have 35% discount. Seeing that, don't you think that it is a nice way to start your website? Thus, be the first to open the gallery of TemplateMonster and view out all the premium products.
To sum everything up, the sale lasts only 3 days, (February, 19 – February, 22) so don't hesitate! In the end, the economy is an important point of any startup. So, why are you still reading? Let's impress your prospects with the quality of your future site! Grab these amazing discounts.
EasyJet – Groundbreaking and Multipurpose WordPress Theme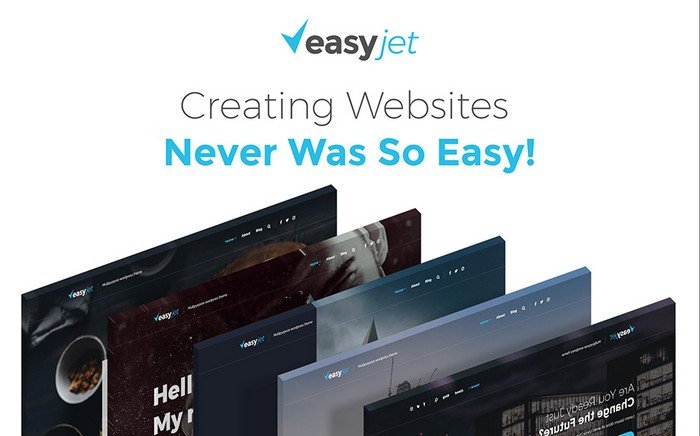 Originally, powered by Elementor, this groundbreaking WordPress theme allows you to edit the online pages in real-time easily. As a result, you can construct everything using a handy drag-and-drop page builder and view the results without saving them. What is more, being multipurpose, EasyJet contains 12 unbelievable and ready-to-use homepages and 90 free high-quality images.
Hanna – Voguish Blog & Magazine WordPress Theme
Before all else, Hanna comes with 8 stylish demos that will introduce your blog in the most beautiful way. To say more, this voguish WordPress template has more than 800 examples of readable web typography to choose from! In addition, Hanna provides its owner with the most popular eCommerce plugin – WooCommerce, so you can develop your deal effortlessly!
Constructo – Immersive Construction Company Landing HTML Page Template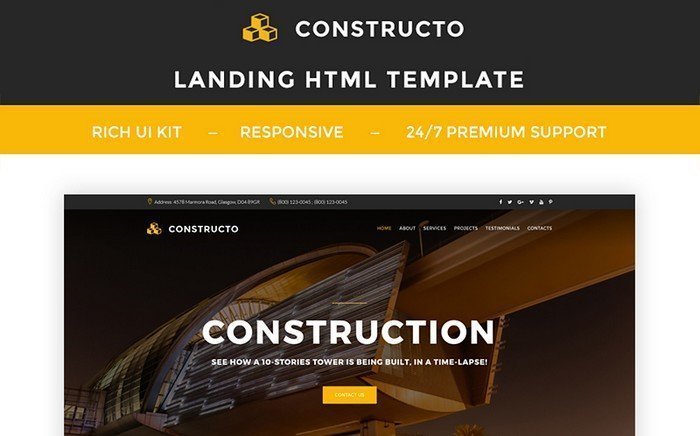 To start with, Constructo is a fully responsive landing page template, which looks awesome on any device with any screen. This immersive HTML page template has a cool sticky menu that will make your website navigation even more comfortable. What is more, there is a working contact form, so your visitors will be able to contact you directly.
Skyline – Light Travel Agency MotoCMS 3 Landing Page Template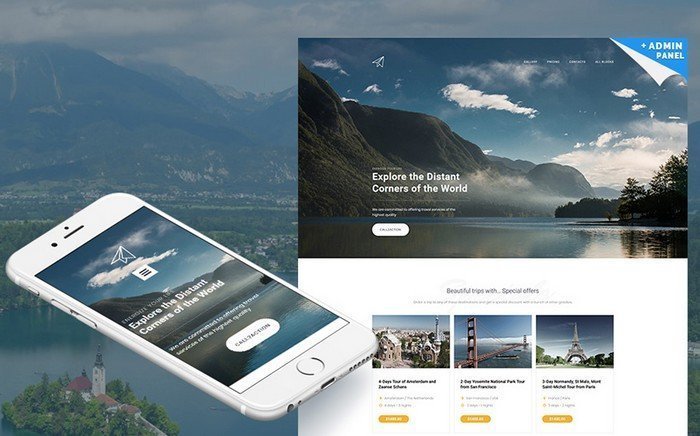 To make a long story short, Skyline provides a user with a quick Drag-and-Drop editor you can use without trouble. Actually, you will not need to have special skills, so simply drag and drop the content blocks to the editor. Without a doubt, this light MotoCMS 3 landing page template has a professionally written code that is perfect for SEO.
Fashion Slash – Attractive AMP Fashion Boutique Magento Theme
Actually, you can easily save your budget choosing this attractive Magento template because Fashion Slash has so many things inside! For example, this amazing theme features MegaMenu that will help you to create a menu of any complicity. In addition, the pack contains Ajax Search and Ajax Compare plugins that are must-haves for any worthy business online project.
Pizza House – Yummy Food Delivery Responsive Shopify Theme
Being the owner of a restaurant, you understand that the site you build needs a fast Product Builder feature. With its help, your customers will be able to add the needed products to their order to make it ideal. Additionally, this theme includes 17 tasty sections that are fully ready to use, so you will not need to touch the code.
Impresta – Colorful and Powerful Fashion PrestaShop Theme
First of all, being truly cross-browser compatible, Impresta makes your website look great in all the possible and impossible browsers. Secondly, this colorful PrestaShop template contains 6 ready-to-use layouts you can work with and get your marvelous site just out-of-the-box. Thirdly, the package of Impresta has such things as Product Slider and Collections to showcase your goods in their beauty.
YellowBag – Creative and Lightning-fast OpenCart Template
Beforehand, YellowBag is a creative OpenCart theme, which allows you to change the site's design rapidly using a pre-packed Color Switcher. Furthermore, there are wonderful Sorting Options that give you multiple display settings, so you will sort all the products professionally. By the way, the feature is based on Ajax, which means that you can use it without reloading the page.
Ascendio – Hi-res and Feature-rich Business Joomla Template
Before all else, this hi-res business Joomla theme is Retina-ready and 100% responsive, so your site will always look magnificent. As a result, no matter which browser or gadget your client uses, you can be sure of the project's quality. By the way, there is an easy-to-manage Slider that will introduce your site all over the globe.
Traveler – Top-notch Travel Blog Premium Drupal Template
Firstly, let's take a closer look at these numerals: 3 header types, 4 blog types, 3 homepage layouts, and more. Also, this top-notch travel blog Drupal theme allows you to present content in multiple ways like blocks or grids. To finish with, Traveler comes with Search Engine Optimization that will make Google index your website quickly.
Real Estate – Visually Pleasing and Intuitive ZenCart Template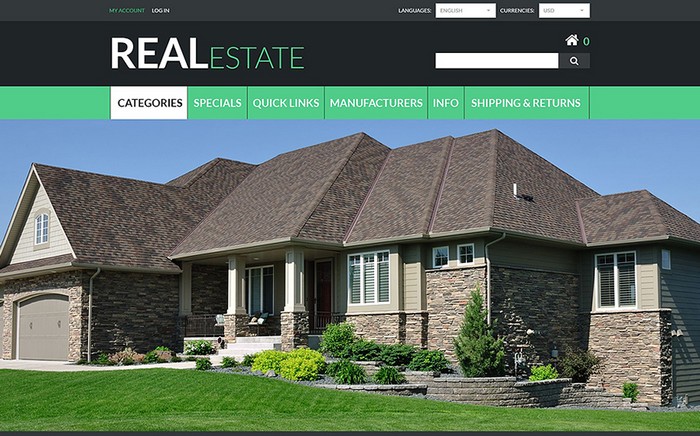 Basically, prospects will find the office (and the best way to it) without a hitch thanks to the pre-built maps. What is more, Real Estate provides you with a rich variety of modern design elements like icons, call-to-action-buttons, etc. To say more, this visually pleasing ZenCart template allows you to publish the strikingly-colored banners to catch the visitors' attention.
Electrolux – Remarkable and Pre-packed Electronics Store VirtueMart Template
As you can see, this pre-packed VirtueMart template has a minimalist design, which will impress any guest of your pages. Made for your convenience, Electrolux includes a drop-down menu that will save tons of information and keep the design clean. To finish with, this remarkable product contains Live Search that allows people to see the live results while they type.
Bitcoin – Leading Bitcoin Company Moto CMS 3 Template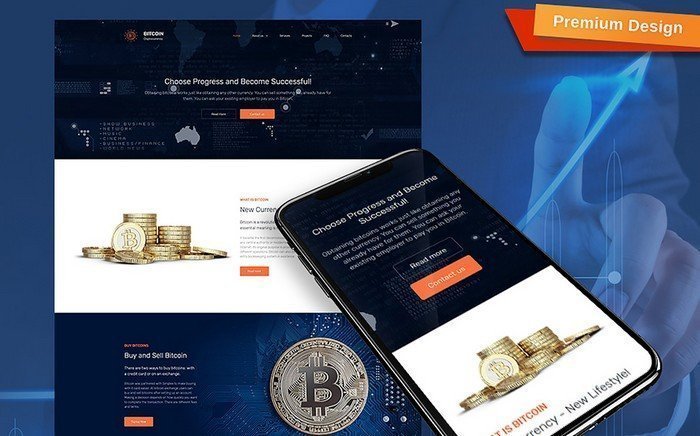 Naturally, Bitcoin provides you with multiple pre-made pages that let you design an eye-catching project without any website building experience. Moreover, this premium Moto CMS 3 template contains a thoroughly created blog that allows telling more information about your company. Finally, there is a nice Subscription form that will help you to notify clients about the upcoming sales, and more.
KinderLand – Incredible Kids Center Moto CMS 3 Template
Unquestionably, you will install this Moto CMS 3 template without issues, as KinderLand comes with the interactive and step-by-step tutorials. What is more, it will help you to understand how to work with every widget, feature, and design detail. Moreover, statistics show that Moto CMS sites work at least 50% faster than other projects, so don't miss the boat!
Brave Theme – Unforgettable and Truly Responsive Multipurpose Website Template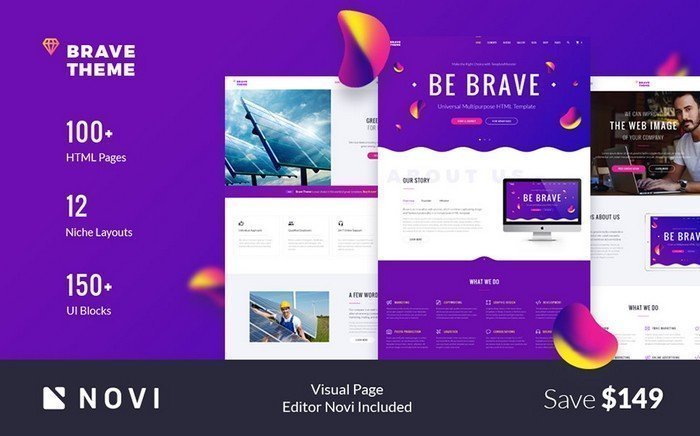 On the first hand, Brave Theme contains all the basic features you may need: Blog, Shop, Gallery, MailChimp formats, etc. On the other hand, this unforgettable website template will enrich your website with such trendy features as Parallax scrolling. In addition, Brave Theme contains more than 100 HTML pages, 11 ready-to-use niche page layouts, and other must-have things.
Certionix – Classy Sport Nutrition WooCommerce Theme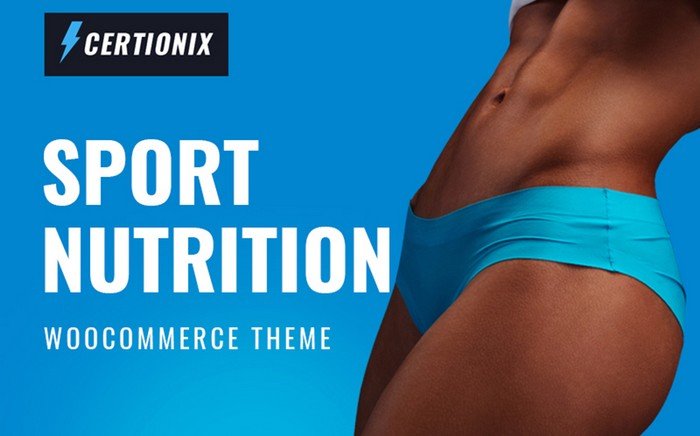 Honestly speaking, Certionix includes the classy pages for all occasions: Products Grid, Products Listing, Cart, Single Product, Maintenance, and more. Moreover, there is a well-known mobile-first paradigm at use that will make your online project look magical on mobile devices. What is more, choosing this sport WooCommerce theme, you get all the high-quality pictures you can see in its demo.
Recuidi – Easy-to-use Grocery Store MotoCMS Ecommerce Template
Finally, it's time to meet this easy-to-use MotoCMS theme, which allows you to launch a worthy site within 5 days. To say more, this product has Lazy Load effect that will make a gorgeous introduction to your business. Also, the theme contains White Label for developers, SEO readiness, Social Integration, Galleries, Sliders, Email Subscription, Audio and Video Gadgets.
Wrapping Up
For today these were all the hi-res themes we prepared for you. As you can see, all of them are ready-made. Moreover, each theme is easy to use, which means that you do not need to learn to code. In addition, all these groundbreaking products are fully intuitive and responsive. They come with the packages with all the must-have functions. What is more, you can also find many stylish features inside these templates.
Therefore, you can enrich your online project with such voguish things as Parallax effect or Lazy Load effect. Finally, don't forget that all the introduced templates are available with impressive and amazing discounts. This awesome sale from TemplateMonster starts February, 19. It ends February, 22. Therefore, you have only 3 days to find the very product. Given these points, let's open the gallery and make your long-awaited website together!
How to Save Your Money: Amazing Discounts on All Themes Up to 70%
Editorial Staff at WP Daily Coupons is a team of WordPress experts led by Peter Nilsson.