iRibbon Free Retro WordPress Theme Review
There's nothing like taking a trip down memory lane when that twinge of sweet nostalgia hits you; particularly when you look at something and memories come flooding back. It can be something like a house, park, movie, or a website. And isn't it awesome if we have WordPress themes that will help you bring about this retro effect?
In this article, we will be reviewing the iRibbon Free Retro WordPress Theme by CyberChimps. Now, we like this theme a lot for one very 'nice' reason – its appearance. The iRibbon has a very hippie, festive, cheery feel and look that will remind you of the good ol' times when things were simpler. It strays away from edgy, contemporary, or bold, by being homely, beautiful, and warm. And that's not all. Take a look.
What is the iRibbon Theme?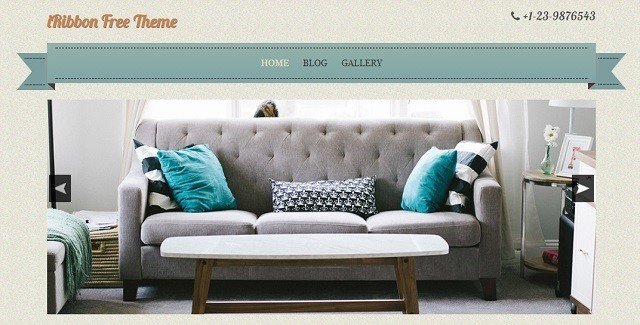 iRibbon is a free retro WordPress theme that has a drag-and-drop-starter functionality and makes use of the ribbon style as its unique feature. It is great for businesses that want to add a vintage or retro look to their websites. Let's see what makes it even more special.
Features of the iRibbon Theme
Responsiveness
iRibbon is a responsive theme that looks beautiful and elegant across all devices. That's the specialty of it. Whether you are using a mobile, tablet or desktop, this theme does not lose the beauty of its appearance.
Easy to Use
iRibbon is created with a simple drag and drop page options that make it immensely easy for you to create your website. Just drag and drop the contents to create a page within minutes,
Customization Options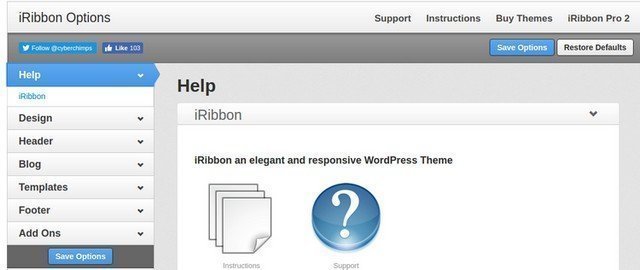 You can create a custom header logo and upload it easily and quickly. Uploading your company's logo is one of the most basic things of running a business. Many themes do not offer this functionality; but with the iRibbon, it becomes possible.
iRibbon offers 4 custom templates, which means you can choose from 4 layouts. This gives you the chance for change, especially when you are running a promotional campaign or when the holiday season is coming around. Having only one layout is plain boring; hence, it's always good to have the option.
You have the scope of customizing menus. There are going to be times when you want to remove a particular menu or add a new one. No website ever has the same menus on display at all times. With iRibbon, you can manage menus very easily.
Your users can create threaded comments, which boosts engagement and customer participation. If your visitors want to have discussions on your website, then threaded comments are a must. This keeps the engagement high and encourages customer loyalty as well.
Configuration
iRibbon is built on a Twitter bootstrap framework. What makes it even more appealing is that it is a touch-friendly theme; this means that it works seamlessly across mobile devices in particular and all devices in general. Websites that work well on touch-screen phones have a higher chance of being visited more often. iRibbon enhances a positive user experience.
Translation Options
If you are conducting your business in multiple countries, then the website content must also be translated into the native languages of those countries. iRibbon is extremely useful in this regard because of its translation-readiness. It is compatible with 18 languages and is multilingual ready with RTL-Support. This is a great way to get customers from countries that don't speak your native language.
New Additions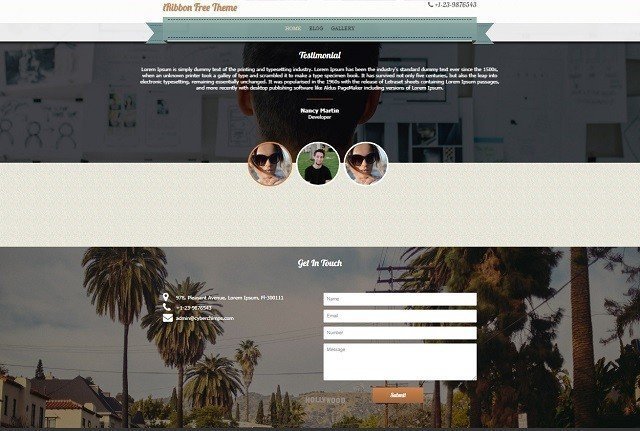 iRibbon recently added some new elements to its already impressive list of features. It now boasts of a Testimonials page, a Contact Us form, and you can now also add your phone number in the header display.
In Conclusion
iRibbon is an excellent free retro WordPress theme for magazine websites, vintage furniture websites, collectibles websites, auction or museum websites – pretty much any website that seeks to invoke nostalgia and the vintage vibe. To add to that, it is free, extremely easy to build pages with, and has a lot of customization and personalization options. If you are into retro or old school website themes, this one is right up your alley. Also, check out iRibbon Pro 2 to get advanced customization options.
Susmita is an engineer, a writer, and a dancer – not necessarily in that order! Ever since she discovered WordPress, she has not ceased to be amazed by how this community-driven platform brings people together – in more ways than one. And yes, she loves binge-watching movies!