At present, cloud computing companies are enjoying impressive growth undoubtedly. The market itself is not showing any sign of slowing down its considerable growth.
If Forrester Research considers, the global cloud market is expected to be $178 billion in the year 2018 and will enjoy continuous growth at a CAGR of 22 percent. Be it is a private/ public or hybrid cloud offerings, the whole cloud market is expected to grow upward continuously.
Through AWS, Azure, and Google, clouds are the titans leading the industry, yet; there are multiple medium-size enterprises and cloud-start ups in the market that offer reliable and prompt cloud computing solutions.
Now comes the query, which one should you choose? Well, choosing the right cloud service provider that scales up with your business needs is really becoming a daunting task in the availability of multiple vendors. But, to make it easy for you, we have outlined the top 10 cloud service providers in the given list. Let's go through the list to find out which one will be the best for your business.
Google is moving towards focusing on the business customer segment. It is very strong in Artificial Intelligence along with ML (Machine Learning). It has added enhanced managed services providers to its partner program, increasing the MSP partners, offering cloud support services to the enterprise clients for the Google Cloud Platform.
One of its prime advantages is the price, I.e., the GCP is running between 40- 50% cheaper for identical services on AWS and Azure.
The organization has adopted the cloud as a full-on-demand service-Azure. It has put two of its biggest cash cows Office and SQL Server, in Azure that anyone can use. Microsoft developed Azure to test, deploy and manage the applications and services via a global network of Microsoft-managed datacenters.
It's helping Azure grow with having a deep enterprise legacy. Recently, it added the DevOps support for the Kubernetes containers.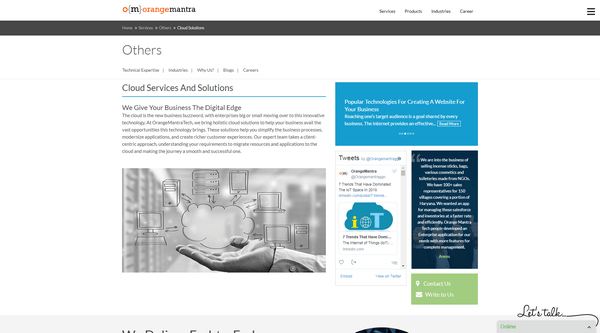 The company offers end-to-end cloud solutions with a comprehensive range of services such as consulting and strategy, application services, infrastructure service, migration, and management services. The company is also in partnership with the top cloud service providers, including AWS, Microsoft Azure, Google Cloud, IBM Cloud, Rackspace, and Oracle Cloud.
One of its cloud services' biggest advantages is availability at an affordable price with robust support.
Its AWS unit has grown as one of the largest, most comprehensive cloud offerings in the world. These services make a great choice for enterprises as well as startups. Its offerings include compute,  storage, network, backup to software (DevOps), and database. It's getting bigger and bigger, and with this, its growth rate is also rising.
It has got more than a million enterprise-cloud clients in the past few years and is continuously moving more aggressively beyond its IaaS roots into PaaS.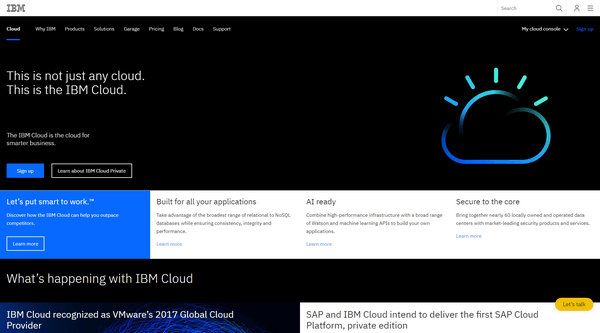 Undoubtedly, IBM has made an unexpected entrance into the elite tier of the enterprise cloud. And, it came with all power as it has merged all its cloud offerings (Watson, BlueMix, and SoftLayer) into one single brand-IBM cloud. The IBM cloud delivers more than 170 services across PaaS, IaaS,  SaaS, and other cloud services.
It's successfully creating a unique cloud business amongst its huge enterprise clients. It helps its clients convert the legacy systems to private clouds and possess mastery in dealing with the challenges of hybrid-cloud and multi-cloud environments.
This organization has gained $20 billion in cloud revenue (as per the stats) on and off the balance sheet (approximately 40% from a year ago) with its market-leading SaaS business's huge strength. The company has surely grown beyond its initial offering of on-demand CRM to offer PaaS via its force.com offering. A helpdesk system-desk.com and site.com, an application builder.
This on-premise software giant has recently expanded its Paas business with its SaaS business (approaching $5 billion in revenue) by introducing the Oracle Autonomous Database along with other autonomous PaaS services. Its SaaS, PaaS, and IaaS offerings include database, Java, middleware, security, and identity management services.
These services enable the integration of legacy systems with the cloud systems and offer bare-metal cloud offerings. Letting Oracle consumers move their on-premises.
As per the reports, this longtime leader in on-premise enterprise applications expects its cloud revenue to surpass its on-premises revenue. Its cloud offerings are developed around its HANA in-memory technology.
Delivering SaaS for a line of business applications, IaaS for an on-demand infrastructure, and PaaS for a cloud platform. The services provided by SAP are available from the hybrid, public, and private clouds as well.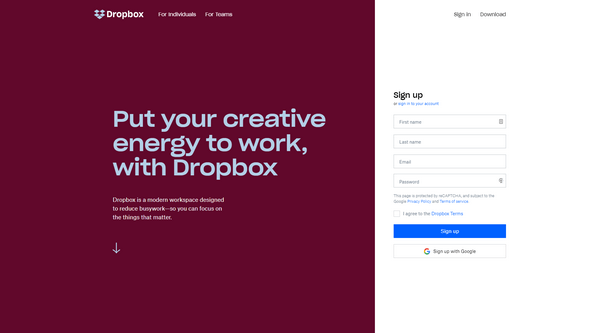 Considered as a refined cloud storage service offered by Dropbox Inc., Multiple small businesses and customers utilize this cloud solution for storing files/documents virtually on the remote cloud servers. It serves as an online or cloud personal hard drive and lets users access any saved information and contented from any device using the internet connection.
It's available as a desktop application that the users can download for saving the files directly in the Dropbox folder located on the desktop.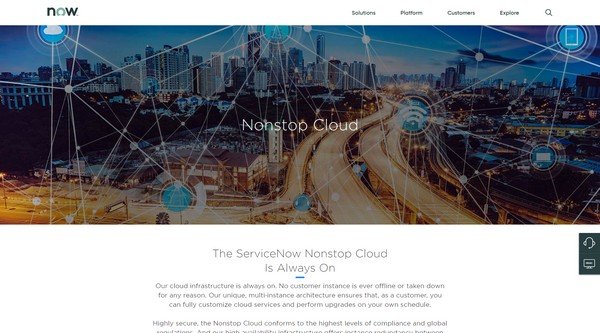 With a unique reputation and position in the market, bone-deep commitment to clients' success, ongoing 40T% revenue growth, and a market cap (worth $30 billion). This organization is punching above its weight in the cloud wars.
It's a complete gamut of cloud-based solutions for IT professionals and specializes in IT Operations Management, Service Management, Business Management Applications, and delivering forms-based workflow application development.
Conclusion
Now, we would like to give it an end. These were the top 10 cloud service providers as per their specifications. Few cloud service providers limit their business to small customers/business and mid-sized enterprises, etc. So, if you are thinking of hiring any cloud solution provider. Keep your business requirements in mind, and then choose wisely.
Top 10 Market-Leading Cloud Service Providers 2021

Sneha is a business analyst at OrangeMantraTech, an IT service company with 1500+ clients over the world, provides innovative information technology, enabled solutions and services. We are offering mobility solutions, enterprise, digital solutions, web development, Analytic solutions, ecommerce solution and Internet of Things services across the world. OrangeMantra Tech helps industry customers establish best practices in business development and management. If you are looking for a reliable digital transformation partner for your business, connect with us.