We know that the network of businesses is increasing and growing daily. It is becoming stronger. Due to this, the competition among business owners regarding their sales is also increasing. Old ways aren't giving many benefits.
So there creates a need for new and effective strategies that give more outcomes to increase your sales. In 2015, a plugin of e-commerce came into existence called WooCommerce product stock manager. WooCommerce stock manager is used to checking and handling online store inventory very smartly.
To have effective outcomes in your sales is not a piece of cake. Of course, it is quite easy to say than to be done. But can be done if we try all the tricks and techniques.
For Example: All of Us Know Cross–Selling
Cross-selling offers customers a complimentary product we often visit KFC, and Macdonald's. And their employees used to ask "would you like fries with that"? If you order nuggets. This is how cross-selling works.
We may also know about up-selling. Up-selling offers customers a better version of a product. May of McDonald's waiter or salesperson asked "Would you like to supersize that?" when you ordered a meal? That's up-selling.
For the increase in sales, the WooCommerce product sales manager plays a major role by spying even on all the usual or unusual activities happening in inventory whether it is product code or available stock in store.
Ways To Increase Your Sales
1. Give Free Packages in the Beginning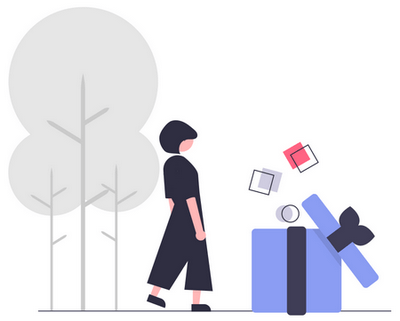 Did you see when someone opens a new shop, with a new brand name? They offer free food, the articles to which their business belongs, or some discounted off-price items.
In this way, the number of sales rises by reducing their commission in a very short duration of time. 
Inspect the articles you sell. Which of them go well together?

Once you have associated with complementary products, make sure that when the customer makes up his mind to buy one of them, you also offer them the others.
You can use a WooCommerce product stock manager to set this up and put cross-selling on autopilot.
It may take a while to get in the right direction, but once you do, you will start having more sales without working to do much to keep them coming in.
2. Bloggers' Publicity
We know that bloggers and content creators have a high and huge number of followers across the nation. They globally spread your product with all its features to the world.
Send your product to them with a thank-you or well-wish note to create a soft corner in their hearts for you and your business. You will automatically gain more orders. Your sale will increase to such an extent that will run out of stock.
3. Assessment With Multiple Pricing Levels
As far as price is concerned, you need to change it according to affording a range of our customer. First of all, keep the article at a low price.
Once your customer became habitual with your product and your customer services facilities then set the price again according to your profit criteria but keep one thing in mind your price should be fair and relevant to other businesses of the same nature.
Otherwise, the customers will go to distinct places without measuring how much they cost for going there.
That's why developing your frame of reference is priceless if you want to make more money. WooCommerce product stock manager also provides to make the price of the product on the average range.
That should be budget-friendly for customers of every class. It not only can help you get more revenue from each sale, but it can help increase your sales volume as well.
4. Spread of Business by Different Media
Nowadays Facebook and Instagram are boasting up sales by taking payment. These platforms show your business advertisements on the algorithms of the app. So that if the customer is even thinking of buying the product that is available on your online store, your ad will automatically be shown up as sponsored
Another way is that, hire some employees and pay those daily wages. The more wages you pay the more employees will spread your word. After listening admires of your product and services from other. The public will naturally tend toward your business (brand).
And it is the best way to increase your sales up-to-the sky.
5. By Easy Exchange and Return Policy
This is very common in ladies that once they bought things, they tend or feel the need to exchange them. Many brands only offer exchange facilities on damaged or default pieces.
But to increase your sale and business differently from others you need to provide an easy cash-back facility for your customers. The trust of people towards your business increases that you are not making the money for yourself only.
Rather you are also taking care of their ease and money. Their trust will bind a customer with you
And by WooCommerce product stock manager, you can also keep an eye on the record of daily, weekly, and monthly statistics of your sale.
6. Installment Of Small Play Area
Children have so many mood swings. They go after every toy, and stationery article which they don't need. The integration of the play area left their mothers tension free.
They can shop for more than their need with peace of mind. And the very next time children will force their parents to visit your shop and buy something.
Author Bio
Ashlee Lee is a content writer by passion and profession. He started his journey with Motifcreatives. He primarily writes for guest post articles falling under various niches. The main area of his interest and expertise is a Web design & Digital marketing.
He also enjoys reading and writing about Digital Marketing. His work has been published on many high-authority websites. He believes that writing is an effective way to communicate at better levels.
5 Unexpected Outcomes That Help Increase Your Sales
Editorial Staff at WP Daily Coupons is a team of WordPress experts led by Peter Nilsson.