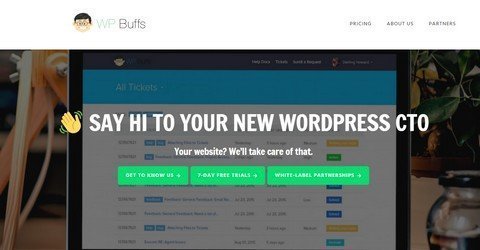 WP Buffs
Get 25% off any maintenance plan from WP Buffs.
Get This Deal
All Deals
WP Buffs
WP Buffs is one of the very best technical support partner for any individual, business or organization with a WordPress website. They take care of performance enhancements, daily health maintenance, and regular security troubleshooting.
All readers at WP Daily Coupons get 25% Off any maintenance plans from WP Buffs. Just use the password BUFFTASTIC and you're in. No time limit.

BUFFTASTIC