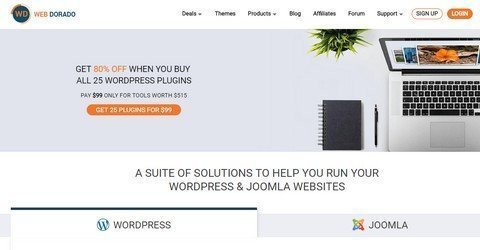 Web-Dorado
Get a 15% discount on all products from Web-Dorado.
Get This Deal
All Deals
Web-Dorado
Web-Dorado is a web development company offering a wide range of high-quality services to its customers and specializing mainly in WordPress plugins and WordPress themes.
Web-Dorado has a great variety of both WordPress themes and plugins with powerful designs, and advanced features to choose from.

Choose from a growing collection of professional, easy to use, feature-rich plugins and develop WordPress websites like a pro!
All WP Daily Coupons readers get a 15% discount on all themes from Web-Dorado by using this coupon code. No time limit.
wpnewsify15off